Creativity is the great untapped resource on any team.
How do you bring out the creativity of your team? It's one of the harder questions to answer in innovation management, but it doesn't have to be. With some smart thinking and careful decisions, you can bring out the best in your team.
Be Open
Creativity is encouraged, or discouraged, by leadership. In some cases, company leaders have discovered they've got brilliantly innovative employees with smart ideas, but nobody bothers to ask them what they think, and they're not willing to come forward at risk of looking foolish. Set up channels of communication so employees can talk to you and know that they're being heard, and make sure they follow your example by talking with customers and others their work touches. With that, you'll see the gates open for ideation.
Encourage Cross Competencies
One of the toughest problems with creativity is that it can be difficult to get perspective outside the daily grind. If one team is customer-facing and the other is handling the back end, they may not understand each others' challenges. Make sure that every team that "touches" each other has cross competencies and communicates so they can see their work from a different perspective.
Promote Accountability
Creativity can lead to explosive success, or it can fall flat on its face. It's a difficult call to make because even brilliant ideas can be hamstrung by unexpected factors. Putting yourself out there, let's not forget, is a gamble not just at work, but with your sense of self. If people think their careers are on the line or think they won't get credit, they won't bother with innovation. So, set standards to reward success and to limit the pain of failure. Innovators should get proper credit for their ideas, and if an idea doesn't work, the blame game should be strictly off-limits; instead, set the standard that the entire team parses what went wrong and applies that to the next idea.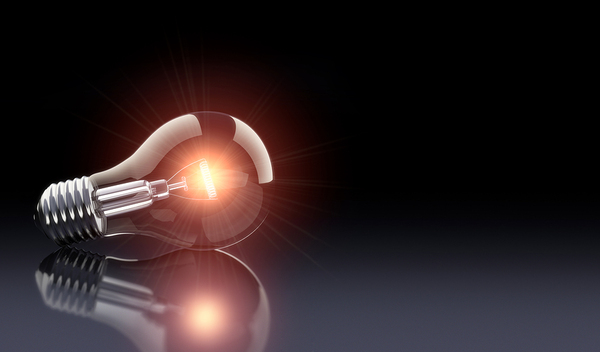 All a great idea needs is a spark.
Create Incubators
It's easy for an established business to go on "autopilot." If it's not broken, don't fix it, right? But that doesn't mean you can't experiment and innovate. Creating small pilot projects and other incubators in your most established businesses will allow you to foster innovation and give your team room to toy with ideas. If one doesn't work, you can set it aside as a learning opportunity and try the next one. When employees understand that creativity is low risk and high reward, you'll see far more of it.
Discourage Complacency
Humility is an important aspect of creativity, and there's no hubris greater in business than deciding your place as an industry leader is assured. Again and again in business history, from the American auto industry to the current tech industry, you see companies assume nothing could knock from their perches, only to watch them learn the hard way that isn't true. So, always ask "If we're the best, how can we be better?" It's the only question, long term, that truly matters in any business.
If you're ready to learn about innovation management, take the first step. Contact us.