In today's fast-paced and ever-evolving world, the terms creativity and innovation are often used interchangeably. However, there is a key difference between creativity and innovation that can have a significant impact on business success. Creativity involves generating original and unique ideas, while innovation is about implementing those ideas to create value. Understanding these distinctions is essential for organizations and individuals looking to remain competitive in their respective fields. In this article, we will explore the difference between creativity and innovation and examine how they can be leveraged to drive growth and progress. Whether you're a business leader or an aspiring entrepreneur, this article will provide valuable insights on how to harness the power of creativity and innovation to achieve success.
Creativity and innovation are often seen as interchangeable. However, while they overlap, they're different in key ways. Here's how to understand the differences and apply them in your innovation strategy.
Creativity Vs. Innovation
Creativity is the act of conceiving something new, while. Innovation is the act of putting something into practice. Creativity is thinking up the idea of flying into space. While innovation is building the rocket.
One follows the other, and the two usually nest within each other as well; creativity inspires us to improve the rocket we're building or use it in new ways. We often even use the terms interchangeably. Look at how often a new invention is called both "innovative" and "creative." The "space dividend" from a host of parts and materials created to solve a particular problem yielded research and ideas that allowed people to go to new creative heights, then put those heights into practice. If you use a memory foam bed, scratch-resistant sunglasses, take a picture, or put an LED light into a lamp, you're the beneficiary of the creativity and innovation of NASA and other space agencies.
Can there be innovation without creativity? Simple curiosity can be a driver of innovation, and trying things to see what happens has yielded rewards in the past. However, innovation is strongest when it's directed toward a goal. Creativity helps you find the goal. While innovation allows you to reach it. So, how do you use this intellectual waterfall?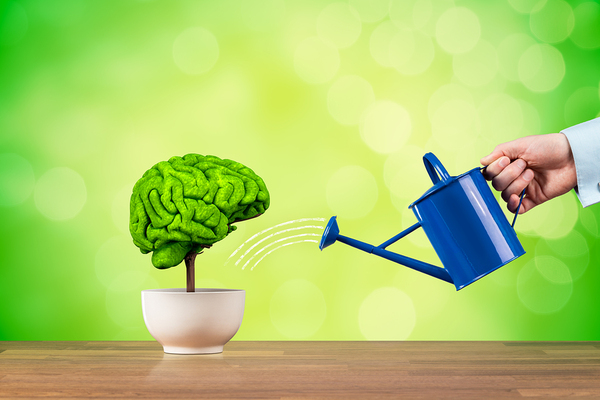 The Flow of Innovation
Creativity should be key in the goal stages of your innovation program. Keep in mind that goals don't have to include vast, world-spanning approaches. Say you have a creative vision to reinvent the car. Along the way, you'll likely have to reinvent all the systems within the car and you'll have to apply creativity each step of the way, then innovate to reach your goal.
You'll be using creativity constantly during your innovation process. It may be used as a way of solving problems, or it may be a way of reframing the problem. Electric vehicles are a good example. Electric vehicles can be built on a "skateboard" platform, so models are experimenting with "frunks" (trunks in the front), "crawlspaces" to hide safety gear, and even swappable frames.
Creativity has even led to rethinking transit itself. There are concepts like folding cars that can be "popped" open, cars with spherical tires that do away with parallel parking, and so on.
The difference between creativity and innovation lies in their definitions and applications. Creativity refers to the ability to come up with original ideas, while innovation involves implementing those ideas to create value. Understanding these distinctions is crucial for businesses and individuals looking to stay competitive in a constantly evolving market. By leveraging both, organizations can generate unique and valuable solutions that set them apart from competitors. As such, cultivating a culture of creativity and innovation is essential for success in today's business landscape.
Remember the key difference between creativity and innovation. Creativity lets you think of new goals to reach, while innovation lets you reach those goals and find new ones. To understand how to apply creativity to your innovation strategy,
request a demo
!