Overview: Wolters Kluwer, a global provider of information, software solutions, and other services for professional sectors, has been running its own innovation awards for over a decade. On the IdeaScale podcast, WK chief strategy officer Atul Dubey discusses how the company built its Global Innovation Awards as part of its innovation strategy.
A Need For Innovation
Wolters Kluwer serves a broad range of demanding markets, including healthcare, legal, accounting, compliance, and finance industries, with an enormous range of products including cloud computing, software, publishing, outreach materials, and more. It's a demanding business where change is the only constant.
Due to that broad range of industries and products, "competition doesn't necessarily come from a nontraditional peer set. It comes out of the left field," Dubey says. Wolters Kluwer spends 8% to 10% of its revenue on product development as a result, both to meet the needs of clients and from the perspective, as Dubey puts it, that "if you choose to economize or cut costs or cut corners, you'll pay for it quite significantly from a competitive perspective".
Continuous Improvement
Dubey explains that a robust innovation program was already in place when he took over the CSO role five years ago. "We had a very good process in place, so we set about in the spirit of continuous improvement to make it even better".
The first step was to realign the process with the company strategy in three areas. The first is internal improvements that address how the company does business and find efficiencies, changes, and ideas to improve. The second looks for ways to expand in their existing sectors. The third is for moonshots, long-term projects that may or may not pay off but could pay enormous dividends if they do.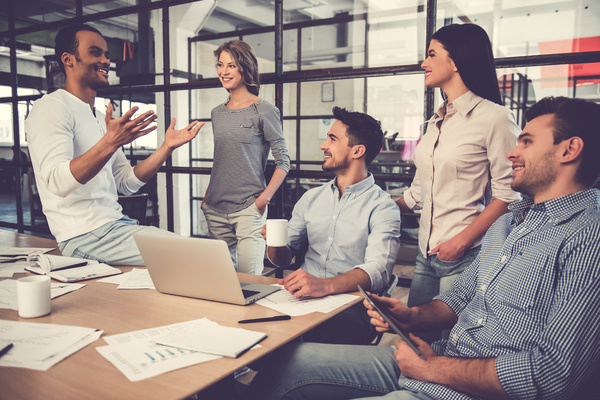 Secondly, they trained their employees to be better innovators. "They have to come and compete in a 'Shark Tank' like format," Dubey explains. "So I've invested in a lot of training and bringing in outside ideas."
Finally, the system was built to break silos. "We do a cross-divisional cross-functional review of those ideas. And once we select finalists from that pool of ideas, we take it to a tech-savvy, external jury." And this is where the awards come in.
Better Results
Part of the job of the Global Innovation Awards has been to increase engagement. There's a committed section of innovators in the company, Dubey estimates between 600 and 800 people, who are constantly engaged. The awards bring in others who may not be paying as close attention but still have great ideas.
It also helps to maintain excitement throughout the year by giving a goal for people to strive for, and the result has been a high quality of ideas. "75% of our ideas, including pretty much all the winners, [are implemented]. They go live in the market, or they go live internally".