Highlights 
Change agents are individuals or groups who find and manage change across your organization.
Change agents can be found inside your organization and among customers, vendors, and others you interact with.
Change agents show flexible thinking, a broad knowledge base, a results focus, positive influence in an organization, a willingness to take ownership of the change process, and strong communication skills.
---
Where Do I Find Change Agents?
There are many places where you can find people who are driving change in your organization. Both as employees and as vendors or customers. A few examples:
Customers and clients who offer feedback, request features, or take surveys.
Team members looking to solve an issue in a process, or help others work more efficiently.
Managers and leaders who want to upgrade systems or provide new tools to stay competitive and get ahead of the industry.
Peacemakers and facilitators working to resolve interpersonal conflicts and keep the team on target.
The definition of "change agent" is broad enough to include activists at a protest and politicians drafting laws. On an organizational level, a change agent is somebody who wants to tweak or redesign processes and outputs. This could be someone who drives a complicated project like revamping internal systems. Or it could be somebody who campaigns to get the break room snack machine repaired. Change agents tell you who they are, in ways big and small.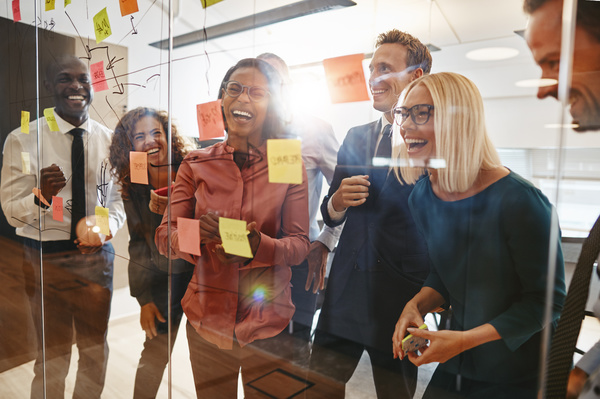 What Are Some Traits of a Change Agent?
Strong Communication Skills: Change agents are good listeners and can synthesize what multiple stakeholders tell them into an easy-to-understand package. They can bridge the gaps between departments and groups. They may be called on to mediate disputes or coordinate cross-department or cross-organization initiatives.
Positive Influence: Change agents are respected inside and outside the organization. This doesn't necessarily mean they have a leadership role. But when they make a point or ask a question, the organization pays attention.
Flexible Thinking: Change agents aren't restricted by thought processes like, "This is the way we've always done it". They may come to you with unexpected solutions or even build one themselves. Some will implement them in their own workflow to demonstrate their effectiveness.
Broad Knowledge Bases: Change agents tend to have a broader knowledge base to draw from when developing solutions. They may come to your organization from other industries or other departments within your company. This can offer a fresh perspective—seeing the forest where others are focused on the trees.
Strong Institutional Knowledge: A change agent will know your company well. This can manifest itself in surprising ways, such as a client's ability to deduce what financial software they use based on the invoices they receive.
A Focus on Results: They care most about results and see how an approach delivers those results, going hand-in-hand with flexible thinking and a broad knowledge base.
Taking Ownership: Not every idea is a winner, and if an idea doesn't come together, change agents will be focused on what they could do better next time. Look for people who actively step up to discuss their roles and are willing to have hard conversations.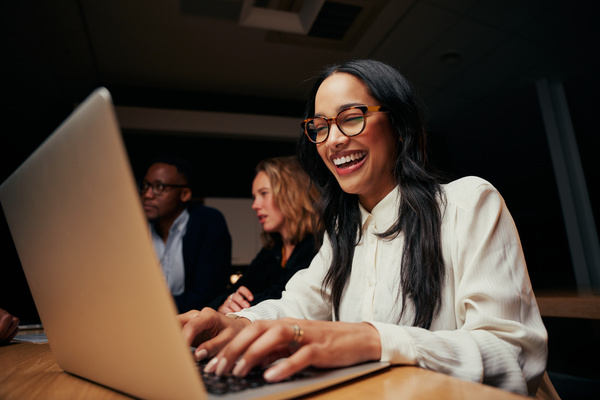 Change Agents Are Made
It's important to know that change agents are made. They're not innate to an organization. While some people are more outgoing than others or have different skill sets, everyone can drive change if given the tools and encouragement. That means you have to encourage and nurture the drive to initiate and take the lead on change by establishing it as part of your company culture.
Here are a few ways to find and encourage an interest in driving change in your organization:
Make Feedback Part of Your Company Culture
Using an online innovation platform like IdeaScale, having an open door for staff to make suggestions, asking for recommendations in meetings, or even just setting up a suggestion box in the breakroom—all of these are good cultural approaches to get people to speak up. When everyone knows that you're listening and taking suggestions, they're more likely to share their ideas with you and others.
Have a Transparent Process for Ownership
Make it part of your process to regularly check in when launching a new initiative, product, or project; and as much as possible, lay out what you've done, why you've done it, and why you didn't pursue alternative avenues. This helps the change process by clarifying where the key issues may be organizationally, and taking ownership of both achievements and challenges.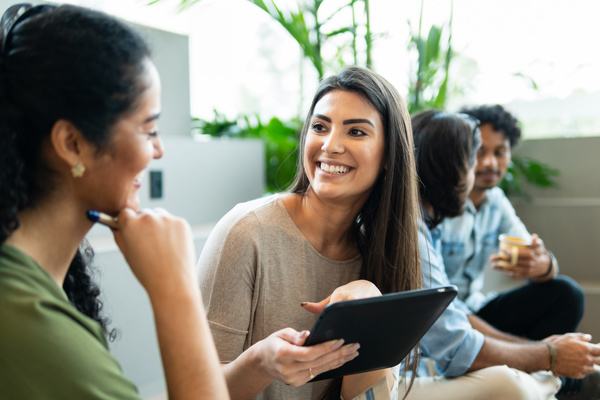 Encourage Depth and Breadth of Knowledge
Find ways to have employees share what they've learned. This could be a lunch and learn where people who use certain programs like Excel get together and show how they make use of its functions. A program to encourage further study or even an ongoing, staff-curated playlist of podcasts relevant to your industry. It can extend to lifelong learning and tuition remission policies, a library of self-guided courses on topics, and much more.
Model the Skills You Want to See
When you show the characteristics of a change agent, people will follow you. When you focus on results, take ownership, and think flexibly, the rest of the team will take note and do the same.
Highlight Positive Change and Those Behind It
One of the key concerns with being a change agent is that many don't know what kind of change others want to see. Regularly highlighting types of positive change in your organization offers a path forward for those who aren't sure where to start.
Keep an Eye Out
If somebody is regularly asked to represent their department if you keep running into them at internal meetings, and if they keep offering helpful suggestions in emails, they're either already a change agent, or on the way to becoming one—and you can encourage it.