Podcasts themselves are examples of innovation, bringing together compressed audio, RSS feeds, and mobile listening devices into a medium that was born on the internet.
So it's no surprise that IdeaScale has tapped into this innovative medium for its new podcast series IdeaScale Nation, which you can find on Apple Podcasts and other podcast apps. The series features guest speakers who are leading innovation programs, inventing new technologies, tracking trends, and more. It's a "must-listen" podcast for businesses that want to learn how to put innovation to work, or for anyone interested in the topic of innovation and innovation management.
Premier Episode: Innovation in the Queensland Police Department
The first episode of IdeaScale Nation features Kelly and Charmain of the Queensland Police Department in Australia, which has had remarkable success during the two years that it's used IdeaScale as a platform for innovation. The department has had innovation projects within the 15,000-strong police ranks and between the police department and local communities. You can also access the case study associated with the podcast if you want to learn more.
One reason the results are so impressive is the sheer size of Queensland, which has an area of 663,000 square miles – approximately six times the size of the state of California! While the police department has always prized innovation, it hasn't always been easy due to the widely scattered population and lack of technology for bringing great ideas together. 
Combining General, Campaign-Focused Innovation
The Queensland Police innovate in two key ways. They have an ongoing "full open" innovation system, where anyone can submit ideas, ask questions, or share knowledge. They also have specific innovation challenges, which are campaign-focused and take a deeper dive into addressing issues that have been identified and defined. 
This level of innovation management has required a cultural change, but everyone from the most junior officers to the most senior executives has seen positive results. Through innovation and innovation management, the department is able to track trends, understand societal changes, and adapt to serve communities better.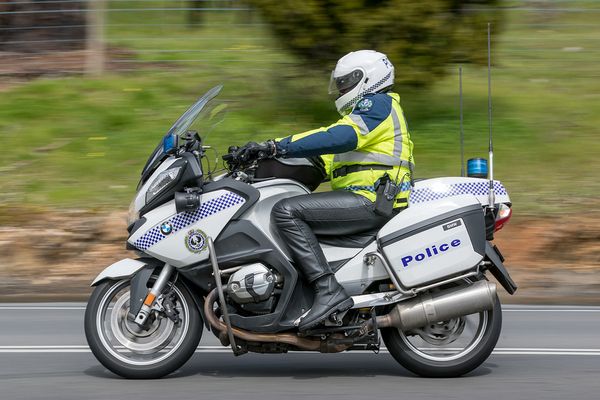 Examples of Innovation in Action in the Queensland PD
Not all innovative ideas involve breakthroughs in technology. One successful innovation in the Queensland Police Department involved better community connection through the use of text messaging for citizen notification. For example, if a citizen needs to visit their local police station to complete some paperwork, they're notified by text and the meeting is set up that way. It eliminates "phone tag" and the leaving of calling cards at people's homes in the hope that someone calls back. Productivity has gone up, and rural customers, in particular, find the system useful.
Another innovation put to work among police officers was the implementation of the QLiTE system – a single integrated application that lets officers access police databases directly from the field. With its detailed search functionality, officers can get real-time information, improving situational awareness and safety while saving time and money through efficiency and productivity gains.
With an astounding 40 percent voluntary participation in the Queensland Police Department innovation management system, the department has improved real-world connections with the people they serve while increasing transparency in police-community relations. Keys to their success, in addition to using the IdeaScale platform, include:
Being clear about outcomes from the start.
Building in metrics and using them.
Building tools and teams around desired outcomes.
Promoting innovation programs in multiple ways, including face-to-face.