Highlights
Innovation strategy needs to have a strong component of team building, as well as a process for developing, launching and reporting on idea prototypes and pilot projects.
IdeaScale's Solution Creation and Development features integrate with the software you already use and customize functions to adapt to your workflow development process.
Scalability and custom fit are important factors for large organizations and for innovation departments that are scaling up inside a group or company.
---
Innovation strategy only works if the ideas you collect are acted upon. But the workflow development process can slow down innovation if you're building it from scratch. Here's what you should know about how we've built our innovation tools to fit your needs. And how you can bring your teams together to launch idea prototypes and pilot projects.
The Value of Testing Concepts
Turning ideas into prototypes and concepts to be tested involves a few key pieces:
A team—either of volunteers or available personnel—to put it together
Stages that every idea needs to go through, with criteria for when to set ideas aside
Automation and integration into the tools you already use. So teams can quickly get to work without learning a new system
Depending on the scale of your operation, this can be a natural process. Companies with just a few employees or departments with dedicated committees and budgets can pick up these tasks and run with them.
But as scale increases, what works may change quickly. Many clients start small, either due to their organizational structures or because they focus innovation strategy on only a few departments. Find that scaling up requires constant reiteration, ideation, and feedback to keep refining the innovation process.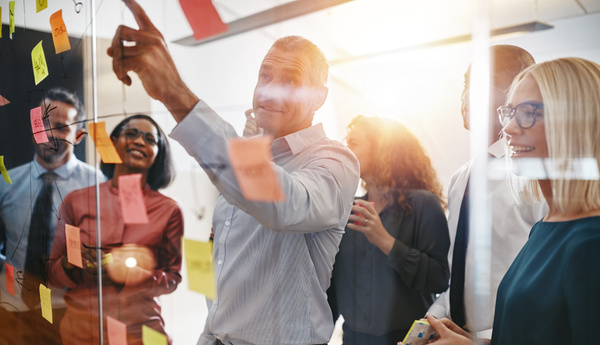 In large organizations, the challenge becomes one of thought processes and procedures. While accountants and engineers have untapped creativity and may think alike in some ways, you can find differences in their approaches. You can also find thoughts about the procedure, and final goals that make flexibility paramount. Ensuring everyone has the same platform and tools to use it in a way that makes sense to them is a key aspect of success with innovation strategy.
We've developed solution creation and development features that flow seamlessly from one innovation stage to the next, to get things running. The IdeaScale platform is purpose-built to fit into your organization. This particular aspect even assigns teams to projects to get them done. Plus, it scales up as needs change.
IdeaScale's Solution Creation and Development Features
Our solution creation and development features are ready to go when your ideas are. They handle what's needed in the implementation process, are flexible, and can adapt according to each department or committee as needed. This way, everyone has the same tools fitting perfectly into their mindsets.
We know a major challenge to getting started is assembling the right team. That's why we've built a tool that makes putting a team together easy. Depending on your approach, you can set it so people can volunteer to help with the execution of an idea. This approach is best for:
Competitions
Small-scale ideation
Organizations where people have flexibility with their time
For larger organizations, or for innovation processes where staff members need to account for time or complex ideas, you can assign teams to implement specific ideas identified for further development. This can help with visibility and communication. People can see who to talk to and what their roles are to move the project forward.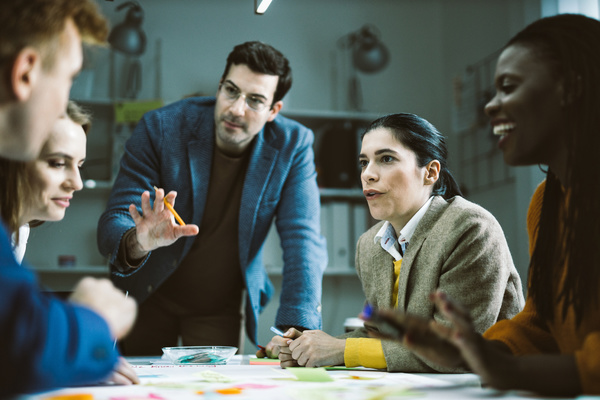 Configurable Stage Gating
Everybody has a different thought process. We've set up our stage tool so that it can fit whatever approach you find most effective.
First, you can choose the number of stages you need for development. Then, you can add detailed criteria, discussion points, goals, and other materials to make the stages clear. Once the goals are hit, the next stage automatically begins without the need to check any paperwork.
This gives your team a roadmap for getting things done. It also gives the process a familiar structure. We know that every organization has a different way of getting things done. Even within a formal framework flexibility helps complete projects effectively.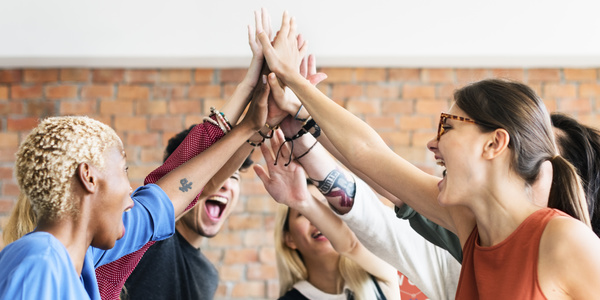 Workflow & Automation Builder
You can't fully automate creativity, but you can automate moving ideas between stages. One of the challenges we discuss with our clients regularly is the issue of seeing where each project is, and formally rolling projects into the next stages to release funding, bring in more people, and receive updates.
By designing your own custom workflow and setting key benchmarks to move an idea through different stages, you can focus energy on projects instead of paperwork. It's exciting for people to follow an idea through the process, and watch the idea move toward completion.
Integration with Your Productivity Tools
If you're a power user of Trello or Jira, we've made it simple to integrate these platforms into your IdeaScale community. In fact, we include lots of integrations across the innovation process because it both engages people and makes life easier for project teams. Being able to send an idea straight from your work communications system or pull a customer's feedback from social media helps with collecting ideas.
These integrations are great for teams to track tasks globally. It's important to have one source of truth to check in on tasks and make sure they're not being dropped. Being able to automatically add needs to people's lists helps fit into a range of working styles and personal workflows.
Scaling Up Innovation
Regardless of the scale of your organization, your innovation tools should fit what you do, how you think, and your metrics for success. We've found that customizable tools and integrations that fit how our clients work help everyone in an organization to become engaged, offer ideas, and pitch in to get them across the finish line. To learn more about how we can help with your innovation strategy request a demo!