"Would you ever think that you'd have a grounds person pitching an executive director asking for money?" asks Bridie Scott, Innovation Manager at Spotless. Spotless is one of Australia's top companies, a facilities management company with over 36,000 people. Catering, hospitality, security, and more are all part of the services it provides. A repeatable innovation process is a key driver for its business.

"I live by the rules," Scott, who has a background in compliance, explains. "I have very little creativity." However, she explains, it's all about the process. Spotless uses a detailed, repeatable process with innovation to identify ideas and guide corporate culture toward innovation. Here are some lessons Spotless drew from its experience as the company created a repeatable innovation process.
#1: Ideas Are There For The Asking
Spotless started with a blank page, the company knew it needed an innovation process, and that was about it. Firstly, Scott starts by going out and asking employees for their ideas, no matter how seemingly unlikely or strange they may be. She also asks about issues that are frustrating efforts on the part of employees to be more productive. This, of course, is where the process starts.
#2: Have A Goal
Once you have a beginning, you need a concrete ending for your process. When she first started her role, Scott says, "the money pot was close to dry." While there were scopes to develop good ideas, there wasn't any direction to take them and thus no resources to fund them. So, Scott's first job was to figure out a goal that fits into Spotless' culture. For Example, what did innovation mean for the company? Consequently, what was the company hoping to achieve with it? And what made sense for the culture?
#3: Ownership Drives Change
That meant some adjustments. "At the time, we were very management-oriented," explains Scott. Ideas came to the manager or the manager's manager and then slipped off the to-do list. Spotless made a culture change, allowing anybody with an idea to control the ownership of it via an innovation platform. Spotless stocked the platform with tools to refine the raw ore of a concept to a business case. The involvement of employees in the entire process has been the biggest change, and it increased commitment to innovation.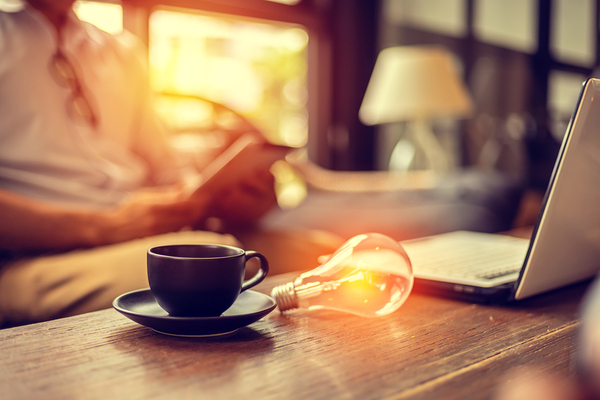 A good idea can arrive at any time.
#4: Incorporate Mentorship and Coaching
Scott has worked as a coach, including time spent as a swimming instructor, and knew that coaching would be key to ownership. Mentorship was a key driver for Spotless' innovation program, and that's had more dividends than just good ideas. As employees learn how to develop business cases, present their ideas to executives and clients, and refine their concepts in clear language, they're upskilling and becoming more engaged with their work.
#5: Keep It Simple
On both its innovation platform and in its presentation, the Spotless team avoids jargon, acronyms, and other obstacles to understanding. Common language engages more employees and encourages more sharing as people know what is being said.
#6: Choose Good Metrics
Scott notes that she knew the program was a success when the company no longer had to market it. After it launched and got enough momentum, she was able to track how often ideas came in and were developed.
These are only a few examples of what Scott and her team have learned. Listen to the whole interview on IdeaScale Nation, and learn more about the process of repeatable innovation: A Chat with Spotless. To learn more contact us today.