The Smithsonian Institute's purpose to increase and spread knowledge gives it a broad mandate for change management and government innovation. Here's how the Smithsonian deals with a changing climate, access to its enormous collection, funding, and the COVID-19 pandemic.
A Broad Mission
The Smithsonian Institute is broad-reaching. It consists of 19 museums, the National Zoo, 19 programs on everything from astrophysics to the study of migratory birds. Its own press and record label, and close affiliations with 168 other museums. There are research programs here, similar to NASA or the National Institutes of Health. And like those agencies, the Smithsonian Institute drives government innovation.
This presents the museums with some unique challenges. While most museums can leave the majority of their collections in storage indefinitely, the Smithsonian strives to provide access to as much of its collections as possible. And access to its public-facing facilities is free, leaving it to secure funding through merchandise sales, public and private donations, and other revenue streams.
The Smithsonian Institute has faced great challenges recently with the COVID-19 pandemic reducing access while simultaneously leaving historians with the question of what items from a pandemic should be preserved. These questions are tackled with government innovation.
Funding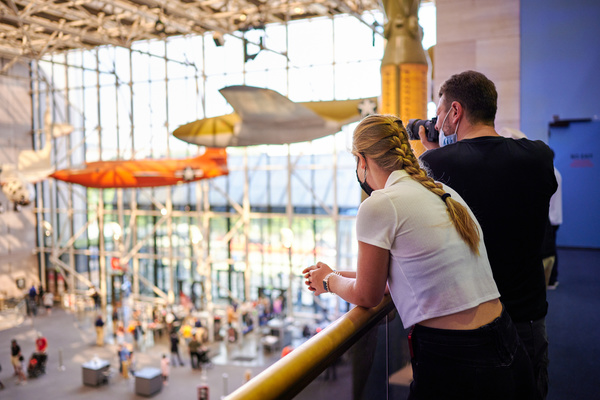 Funding is a major hurdle for all museums, and the Smithsonian has some unique advantages and obstacles. Its key advantage is that it offers some of the most popular and recognizable tourist stops in Washington D.C., with several museums located on the National Mall, drawing millions of visitors every year.
The merchandising alone has led to some fascinating innovations over the years. Astronaut ice cream, for example, came out of a request by the Air and Space Museum from a specialty food supplier to see if they could recreate the fabled treat for curious tourists. First launched in the 1970s, it's been a staple of the museum's merchandising ever since.
Over the past 10 years, the Smithsonian has stepped away from traditional fundraising methods and embraced more open approaches. In 2011, it launched a years-long capital campaign to raise $1.5 billion and ensure future operations. After raising the first billion, the Institute took the unusual step of making the campaign public, calling on everyday Americans to help.
By September 2017, the campaign shot past its goal to nearly $1.79 billion. In turn, that prompted them to try another fundraising platform: Kickstarter.
So far, three Kickstarter campaigns have been run. One was to preserve Neil Armstrong's spacesuit, which was so successful it raised funds to maintain Alan Shepard's as well. Another is to keep Judy Garland's ruby slippers from The Wizard of Oz in good condition. And a third to create an extensive history of rap and hip-hop, with 9 CDs of music and a 300-page collection of writings on the genre.
More Access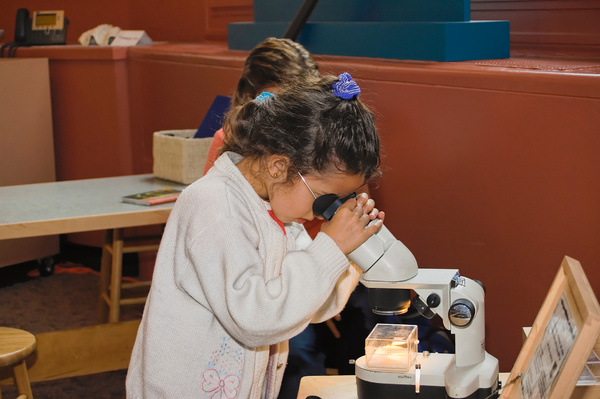 The Smithsonian is an enthusiastic adopter of technology with its ongoing digitization efforts to preserve documents and use 3D scanners to create detailed images of objects in its archives, which you can view for free online.
And the Institute's embrace of technology goes well beyond this. Check out the Smithsonian's podcast network, anchored by Sidedoor. Sidedoor is designed to broaden understanding of the Institute's mission and introduce listeners to a broad range of topics, like interviewing local riverkeepers, visiting protected species in Latin America, and delving into American history.
Other Smithsonian museums have their own podcasts, including Portraits, from the National Portrait Gallery, and Air/Space, from the National Air and Space Museum. It was also an early adopter of YouTube, uploading live events and educational content for over a decade.
The COVID-19 Pandemic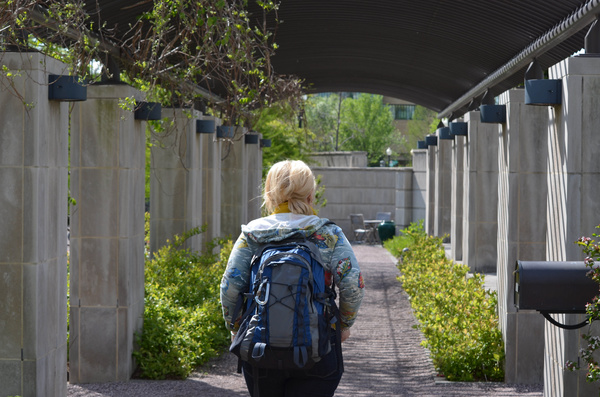 While the COVID-19 pandemic has created obvious change management challenges for the Smithsonian Institute with closed facilities and reduced revenue, there's another problem to contend with: How to remember the pandemic when it fades.
As a repository of American history, the Smithsonian is expected to do this as part of its mission. And while they can get a sense of what they want to collect, the pandemic kept this collection largely abstract. Coronavirus interferes with the Institute's protocol for artifact collection and curation, on top of the work-from-home orders and other facets of pandemic life.
There's also a question of perspective and justice. The pandemic has hit the United States' diverse regions and communities in many, many different ways. The Institute must tackle collecting varied perspectives on the pandemic. By working with museums and organizations it has close relationships around the country. The Smithsonian hopes to gain a broad perspective of what to collect and preserve.
Climate Change
The Smithsonian Institution is at the forefront of climate change, in ways both grand and small. At its most basic America's Attic stores much of its collections in its basements. And in Washington D.C., those basements are already prone to flooding, with the situation getting worse. Recently, The Smithsonian went before Congress to discuss these problems and detail how it's working to preserve those collections.
The Smithsonian uses innovative practices to educate about climate change and its impacts. The Institution draws on its natural history collection to put climate change and myths about it into proper historical contexts. It uses its magazine to draw awareness to critical climate change stories and spread the word about risks. And it offers educational materials to students so that they can better learn and act to protect the planet.
It's also providing expertise to others, such as the International Council on Monuments and Sites (ICOMOS), to protect other important sites. And on a more prosaic level, its facilities team leads the way on sustainability. Right down to analyzing its own garbage to find places to generate less waste and incorporate energy management into all of its capital projects.
Every organization can learn from the challenges the Smithsonian has overcome. To learn how you can use innovation strategy to create a better product, request a demo!