Overview: Xaxis, the world's largest programmatic media company, realized that despite the company's global reach, it didn't have a global innovation program. In response to this challenge, in 2017, it launched the Xcellerate program in order to drive both internal innovation and more tightly connect the company across languages and borders.
The Challenge
Xaxis is a market leader in using automated technology for media buying, serving to streamline a process that's become increasingly complex as more social media outlets appear and as more technologies are incorporated into those platforms. When you see an ad online, Xaxis was likely involved in some way.
This has led to rapid growth; by 2017, it had over 3,000 clients in 47 different markets. This helped them serve local needs across the globe, but it also quickly created silos between cultures and languages Xaxis wanted to break down. So it turned to IdeaScale.
The Solution
Xaxis used IdeaScale to launch the Xcellerate program. Open to any team member from any market, the goal of the program is to bring in ideas from across the company and, through a thoughtful process, come up with new offerings, new ways of doing business, and new approaches.
The initiative is promoted heavily throughout the organization, with region heads mentioning it in their monthly meetings, materials and answers spread through Microsoft Teams' chat and video functions, and friendly competition between different regions. The competition is structured into six phases:
Submissions last four to six weeks and are open to all. Anyone in the company is able to access the platform and make a pitch anybody can read and ponder.
Voting lasts up to two weeks, with everyone in the company able to vote for up to three ideas.
Regional judging, a one-to-two-week process, has regional panels review the ideas for feasibility, speed, market need, and other factors.
Incubation can go for up to three months as teams refine ideas, pitch them to clients, and gather feedback on how to refine them further.
All of this culminates in "Pitch Day" and the final selection, the last two steps in the process. This is where the company picks a winner and flies the winner to a headquarters of their choice to scale the idea.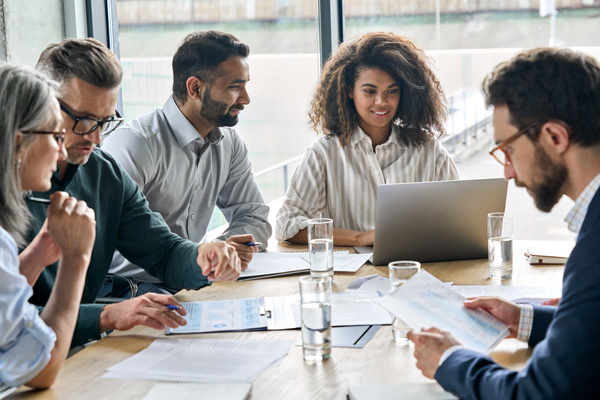 The Benefit
In the last four years of the competition, ideas that have won out include methods of repurposing and amplifying social content across platforms, helping brands get more from user-generated content; a way to form a stronger connection between advertising served away from the store and store visits; and arguably the gem of the process, an algorithm for ad space bidding that started as a spreadsheet before being developed into a full-fledged system that's one of the company's most widely used tools.
In a competitive, creative industry, innovation often makes a company a market leader. Xaxis has demonstrated just how effective it is and how global open innovation can build a better company.
To learn more about Xaxis, read our company case study. And if you'd like to tap into your team's full creative potential, get a demo.