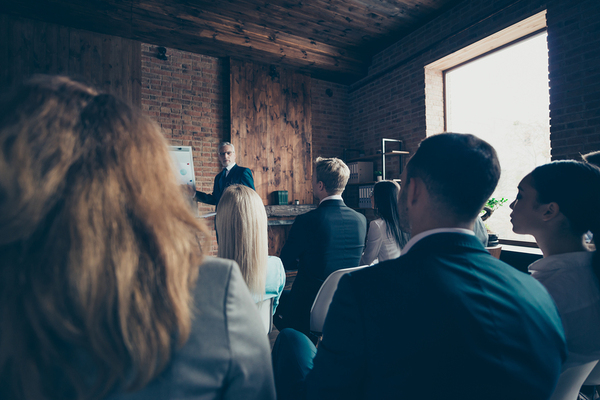 Small presentation or giant hall, innovation conferences can sharpen your focus.
Innovation is a constant process, and often it helps to take a day or two, step outside the boundaries of the problem you're working on, and see how others innovate and refine their ideas. These five conferences will both refresh your sense of innovation and serve as a bit of educational fun at the same time.
The Consumer Electronics Show, January 8th to 11th, Las Vegas, NV
CES has long been a trade show where innovation from the brilliant to the weird is shown off. Last year had everything from an air-hockey table trying to make Pong real to a health wearable from L'Oreal, of all companies, that tracks your UV exposure and that might soon be on your fingernail. The conference also happens to feature nearly a thousand panels of leaders, innovators, and dreamers speaking on almost every topic imaginable. CES is where innovation finally arrives on the market, and it's worth checking out at least once to better understand how an idea becomes a real product.
The Future Festival, Multiple Dates And Locations
This touring festival of innovation has long been where big and small companies alike go to recharge their creative batteries. It starts in January and tours the globe, with American stops planned at NYC, Orlando, Cincinnati, Atlanta, Seattle, Minneapolis, Los Angeles, Philadelphia, and Chicago before the half-way point of the year. The festival offers plenty of opportunities to get involved in workshops, see thought-provoking talks, and witness demonstrations that show off a specific vision of the future. Sometimes they get it right, sometimes they get it wrong, but it's always fascinating.
Think, February 12th to 15th San Francisco, CA
Before Apple, before Microsoft, before even the digital computer, IBM was the original innovator. In fact, this conference is named after founder Thomas Watson's notorious command to his employees. But this is less about issuing orders and more about exploring the industrial side of technology and innovation. This year's speakers include sports celebrities Joe Montana and Tony Hawk, robotics researcher Kate Darling, and IBM's blockchain expert Bridget van Kralingen.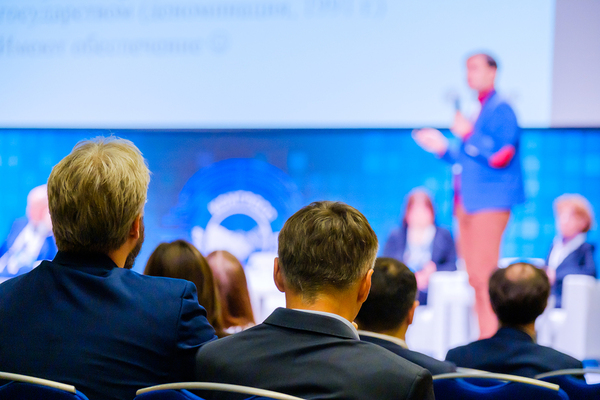 Conferences open the door to learning.
SXSW 2019 March 8th-19th, Austin, TX
Long famous for its artistic side, South By Southwest (SXSW for short) is also one of the biggest conferences for innovation and thought leadership on the planet. Over eleven days, speakers such as the California Clean Energy Fund's Ryan Kushner, SquareTrade's Ahmed Khaishgi, and LDR Venture's Maxine Kozler Koven will discuss everything from the shifting landscape of gender in entrepreneurship to frequent flyer miles and how to get the most out of them. Especially for smaller companies looking both to network and to learn from people who took a small company and made it gigantic, it's must-visit.
Open Nation October 24 – 25th Berkeley, CA
Every year, IdeaScale hosts its annual community of practice conference – inviting innovators from around the globe to present lessons learned and new best practices when it comes to crowdsourced innovation. You can learn about engagement strategies, innovation processes, new metrics and more. We hope to see you there!
To learn more about innovation and how to build it in your organization, join our newsletter!