Highlights
Global packaging company Winpak noticed that its innovation outreach efforts were limited to those who were able to participate at specific times and places.
There were also geographic and language barriers that interfered with developing both general and packaging innovation.
Winpak developed an innovation platform called 25hundred Innovators to lift the voices of those workers, transcending both language and geographical barriers.
---
The Challenge
With operations around the globe, Winpak makes high-quality packaging materials and packaging machines to protect sensitive and perishable items such as food and medicine while in transit. The company is constantly striving for new ideas and packaging innovation to upgrade its processes and products.
They had an innovation program that was well-versed and effective both in running workshops to gather ideas and to iterate and develop those ideas to implementation. Yet what Manuel Moreno, the company's corporate director of innovation, noticed was that the approach was time- and location-dependent. If someone wasn't available at a certain location at a certain time, they rarely had a chance to participate.
Moreno wanted to engage the company's entire workforce, which was scattered around the globe and spoke three different primary languages depending on location.
25hundred Innovators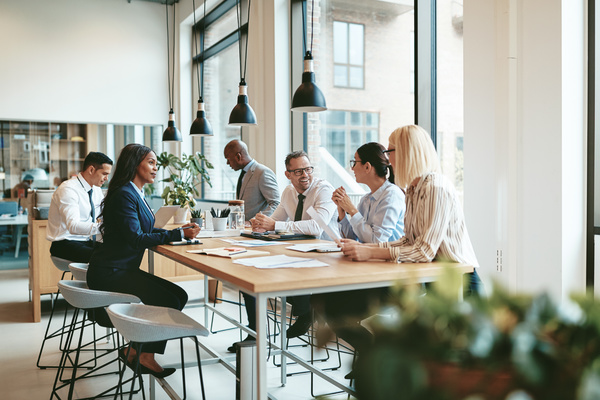 Moreno and his team launched the 25hundred Innovators program, which combines offline and online approaches. They send emails, engage with team huddles, put up posters, and ask the C-suite to speak about it in their corporate messaging.
They ask for broad ideas that apply across the business, fresh approaches to both mature and emerging market opportunity challenges, and ideas that would assist specific business units within Winpak—and then there's the Eureka Box, which is home to ideas that don't fit any particular category. The ideas are discussed and debated before the top choices are brought before an internal shark tank of the CEO, presidents, and business unit leaders. If your idea wins, you get to be part of the implementation team, and you'll also earn extra vacation time.
The 25hundred Innovators platform had another benefit as well, as it made it easier to find employees who were more engaged in innovation. As people pitched in and discussed ideas, the most active innovators were brought in for more training and selected for mentorship to help them grow their careers.
Thanks to its innovation platform, Winpak has torn down geographical and language barriers for a more robust innovation process. Ideators have improved packaging, found new uses for products, and brought more efficiency to manufacturing, sharing ideas from across the company's geographic footprint.
The entire workforce has felt engaged and involved with the process. They've seen the company's leadership pay close attention to what they have to say and watched their ideas be turned into action. Moreno says that "…we've empowered people to speak their minds without the fear of having to risk their voice in a crowded meeting room, without the peril of positive or negative feedback, so that anyone can be involved in the innovation process in a more anonymous, less intimidating way."