Overview: The impact of the COVID-19 pandemic is still being felt in digital transformation. Yet already we've seen changes, including expanded rollouts of remote working system. More targeted deployment of IT resources, a more robust privacy and cybersecurity response, and more acceptance of mobile and web apps as productivity tools.
The COVID-19 pandemic, as of this writing, has not ended. The delta variant and a lack of widespread vaccination point to the pandemic and its impacts extending into 2022. As such, changes that began, or were accelerated, in 2020 are only picking up speed. There are several that are likely to remain permanent as we emerge from a pandemic-changed world.
Remote Work
While there's currently a dispute unfolding between employers and workers over how much time should be spent in the office, all sides agree that the pandemic has answered the "question" of remote work. Organizations have learned what can work remotely. What can't and are applying those lessons to post-pandemic work design over the last year.
It's unlikely that this means the office is doomed. Many organizations seem to need at least some office space, and maintaining culture through social interaction is present in the minds of many CEOs. However, innovation strategists and departments will likely be called in to help determine the most effective schedules. And policies as we learn every workplace and culture truly is different. Innovation teams should begin coordinating with HR departments and managers now. As these new opportunities and challenges will emerge over time.
Routine IT
Getting systems patched efficiently has been the main job of many IT departments during the pandemic. Perhaps there's no better sign of this than the rush to secure meetings after the practice of "Zoom-bombing" began grabbing headlines in early 2020. Zoom, and IT teams across the world, raced to implement password protection and better meeting codes.
As the hybrid workplace evolves, the safety and stability of digital systems will be paramount. IT professionals are already considering new models to launch and apply patches, replace physical equipment, and implement new software across organizations. No matter how seamless it might seem to the end-user, there will be a string of decisions made, and fast, to make it happen.
One of the fundamental areas IT departments will need innovation most with is logistics. With remote work, a dead laptop or malfunctioning phone means a worker is sidelined. Addressing these problems and creating necessary redundancies so remote workers can keep working will require creativity and new approaches.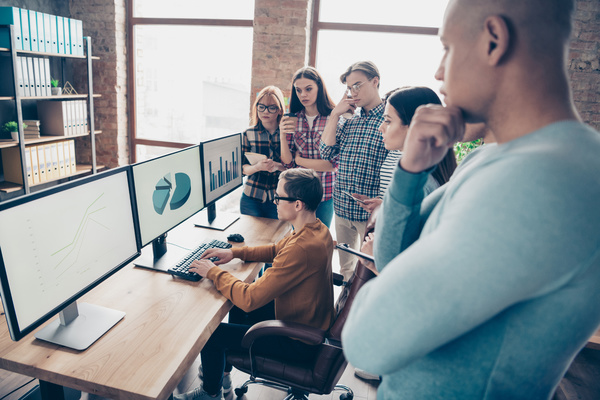 Cybersecurity
The ransomware outbreaks that have aggravated pandemic issues are simply the beginning of a larger cybersecurity arms race. As people work remotely from a variety of networks and as companies implement policies such as Bring Your Own Device (BYOD), the information risks have only become more prevalent.
While the standard techniques, such as training and VPNs, will help, innovation will be crucial to anticipating threats and handling potential risks. Common risks will need new and creative solutions.
Likely the biggest questions will be around networks. While a company can control the network it builds and that employees connect to, the weak link in the chain might be out of the organization's control when working remotely. What standards should home networking equipment be held to? What role, if any, does company IT have in ensuring a broad mix of routers, mesh Wi-Fi systems, Wi-Fi extenders, and modems are up to date, patched, and secure?
Apps
Pre-pandemic, apps were becoming central to the strategy of several industries, particularly quick-service industries like Starbucks. Starbucks' app was so successful, it required more hiring when it was first launched, and many businesses were warming to apps.
The pandemic upended many carefully built plans and instead rapidly prototyped, and launched apps tied to certain services and institutional needs became the norm. Grocery stores built pick-and-pack apps for curbside pickup, for example, while internal apps were designed to share information while limiting contact.
Evidence is emerging that this business model will endure. Many of these apps are popular with customers, who are willing to pay a surcharge to use them, and with team members, who like being able to tap, send, and move on to the next task.
Probably the biggest question for innovation departments is choosing the right app input. Remember that apps can be powered by taps, by voice, gesture, and passive data feeds like GPS data. Customers, clients, and teams should be asked what's most efficient for them and why.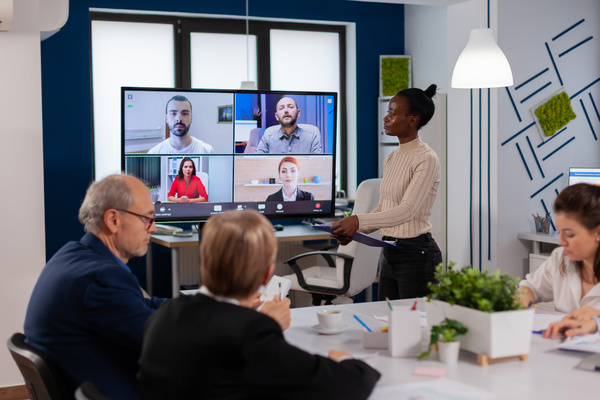 Meetings
The old saying that a meeting could have been an email has taken on new currency post-pandemic. While video conferencing platforms like Zoom and Microsoft Teams showed their flexibility, supporting a sudden and enormous pivot by thousands of organizations. A more fundamental reconsideration of digital meetings is ongoing.
Digital meetings are taking on a new etiquette that will impact the workplace. Asking for time before check-in, for example, is becoming the new norm. And asking staff to reconsider whether a meeting is necessary at all has become key in the wake of "Zoom fatigue."
Particularly of interest is the question of travel. As professional conferences turn into hybrid events and as work-related travel is evaluated to see if it's necessary, fewer workers will travel. And those that do will travel fewer miles. Innovation teams will be called on to build events and find platforms that engage, delight, and educate to make these hybrid events successful.
Products
Finally, the demand for digital products is only growing. Even the simplest digital products, like gift cards, saw a massive rise in demand over the pandemic. Even manufacturers of physical products found themselves creating digital products in some way, whether they were creating interactive how-to pamphlets or designing and launching apps to help choose the right product.
Innovation teams will be challenged to find the right digital products for the right clients and determine how they can best be delivered.
The pandemic is remaking the digital world, and organizations of every stripe, public and private, will need to meet new challenges with efficiency and agility. To learn how we can help, schedule now.