Innovation can be challenging. You need a strategy with the right people and solutions in place to effectively drive the process.
Companies that excel at innovation share common traits. Here are some of those characteristics that lead to success.
Develop an innovation strategy
You need an innovation strategy to achieve sustainability. It should align with your overall business model.
Appoint an innovation committee to kickstart the idea sharing process. Develop metrics to track the outcomes of implementing those ideas.
Plan how you will innovate as you move forward. Allocate resources to support your new strategy.
A well-thought-out innovation strategy instills confidence in employees. Team members are more likely to express themselves when they feel their ideas matter.
Narrow your focus
Some changes will be massive, while others are small. Narrow your focus when cultivating an idea from start to finish.
Your focus will help you deal with challenges along the way. A 2018 digital transformation survey revealed companies face budget issues despite steady growth in current initiatives. Of the organizations surveyed, 70% said their companies have or are working on a digital strategy.
Think long-term when developing ideas. Incremental innovation is essential, but these smaller changes will be easier to implement as you work toward the overall goal. The more extensive changes will help you plan new strategies and reach milestones.
One example of this is digital transformation. Companies must adopt new technologies and processes to remain competitive in today's constantly changing landscape. According to a  digital transformation report, 28% of CIOs own or sponsor these initiatives.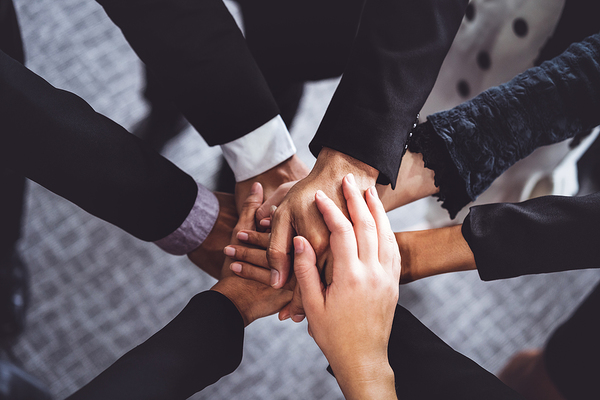 Form partnerships
Partnerships are an essential part of collaboration. They can be internal or external.
Internal partners will understand the business model of your organization, while external partners can bring new perspective to a project. Information and support from groups that are already established simplifies the innovation process.
Form an innovation team
A dedicated innovation team can implement strategies and projects that move your business forward. Though this team doesn't need to be large, proper resources should be allocated to ensure success.
Smaller innovation teams can take care of tasks such as searching for new technology. Larger teams can help organizations overcome significant challenges and test ideas on a large scale.
Create incentives
Offer incentives to promote engagement in innovation activities. These can include:
Recognition for developing ideas
Employee bonuses
Awards
Incentives encourage employees to share ideas. They are also more likely to be a part of the prototype and launching processes. Make this a part of your innovation strategy.
Measure results
A successful innovation strategy should include a way to measure results. This is how you can track a project's impact on your organization.
Create a financial scorecard. This allows you to track project costs, efficiencies, and revenue.
Gathering this type of data allows your innovation program to grow. You need to know the economic value your projects are delivering to achieve future success.
Create an innovation culture
An innovation culture includes everyone in your organization. When employees feel comfortable sharing ideas, they are more likely to get involved.
Make sure employees know their ideas matter. Tap into their creativity so you will learn their talents and skills.
Want to learn more about creating an effective innovation strategy? Contact us to discuss your needs or request a demo.