Crowdsourcing is an effective way to kick off innovation efforts. Gathering ideas from inside and outside your organization can bolster business and increase revenue. Crowdsourcing initiative increase innovation performance within an organization. Research shows 86% of companies who take part in crowdsourcing activities consider engagement an important part of company success.
Crowdsourcing outside the organization helps customers feel more involved. Giving them a voice builds brand trust and loyalty.
Knowing what questions to ask is paramount to your crowdsourcing success. IdeaScale has helped companies launch crowdsourcing challenges and is holding a crowdsourcing webinar on June 15, 2021, at 10:00 AM Pacific Time (US and Canada) to share valuable information to help you when running a challenge of your own.
What Will the Webinar Cover?
During the crowdsourcing webinar, the IdeaScale team will share an overview of the process they use to help innovators launch a crowdsourcing challenge. This will include:
The five questions asked before the challenge
Reasons why IdeaScale asks those questions
Examples of good and bad answers
IdeaScale will discuss examples of living crowdsourcing challenges to showcase the process of launching a similar initiative.
What Questions Should You Ask When Launching a Crowdsourcing Challenge?
Crowdsourcing initiatives help you generate input and are especially helpful when challenges occur. They enable you to tap into areas of expertise you do not have within your organization.
Crowdsourcing can take you outside your organization to collect input from people within your industry who share similar interests. For example, many companies reach out to customers to gather information about what features to include in new products.
Who is your crowd?
Know the demographics and characteristics that make up the group you are reaching out to for gathering ideas. This helps you plan an approach and enables you to hone in on finding a solution to your problem. It is imperative to reach the right audience for the best results.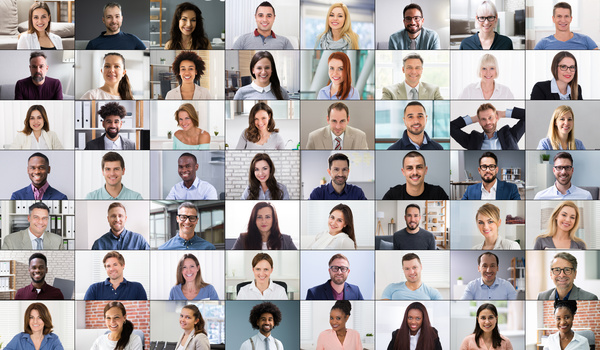 How do you break down the problem or challenge?
If you have never been involved in crowdsourcing initiatives before, it can be difficult to know how to break down your problem or challenge. Ask experienced crowdsourcing experts how to divide it into smaller sections that are easier to digest. This gives you more actionable recommendations related to each part of your challenge.
How can you best use the platform?
It is critical to understand how the IdeaScale platform works to use it most effectively. Actively engage people on the platform to find new ways of approaching your problem or challenge. This leads to more targeted solutions, plus gives you more ideas to cultivate and implement.
The platform enables you to gain greater creativity. Ideas can be shared from anywhere in the world, making it a powerful way to learn new approaches and gain customers.
What are crowdsourcing trends?
Crowdsourcing trends help shape innovation. Studies reveal crowdsourcing continues to grow year by year, with 58% of European businesses innovating using co-creation. Learning the trends and staying up to date will enable your organization to remain socially relevant.
Register for the IdeaScale crowdsourcing webinar to learn more about running a crowdsourcing challenge. This webinar will be recorded so you can reference it via a video link when preparing for your challenge. Join us on June 15 at 10:00 AM PDT and have your questions ready.
Ready to put IdeaScale's solutions to the test? Request a Demo now.