Overview:
Join us Sept 14, 2021, 11 AM PST on Zoom as we discuss how the United Way Worldwide (UWW) innovation team used innovation strategy to fight the "invisible problems" and downstream effects of COVID-19.
The Tsunami After An Earthquake
The COVID-19 pandemic was a sudden stress test on social safety nets across America and around the world. While relief was sent out relatively quickly. The sudden rise in unemployment, and ongoing impacts on markets, made it difficult for many to keep food on the table.
By December 2020, nearly 40% of those surveyed by the Center on Budget and Policy Priorities had difficulty meeting household expenses, 21% of those surveyed who rented were at least one month behind on rent, and 10% of those surveyed didn't have enough to eat.
As this was largely due to stay-home orders and concerns over catching and spreading COVID-19, this also impacted non-profit organizations people turn to for help. Funding declined even as the need for services increased and volunteers had to consider safety and their own personal financial circumstances.
Fortunately, United Way Worldwide had anticipated these issues but was aware that the impact of the pandemic would manifest in ways charitable organizations may not be equipped to expect. As the stay-home orders extended and the exact scale of the pandemic came into focus, it became clear that the COVID-19 pandemic would have a much broader and longer-term effect.
That's when the UWW innovation team turned to innovation strategy to get ahead of these issues.
Using The Crowd To Predict Risks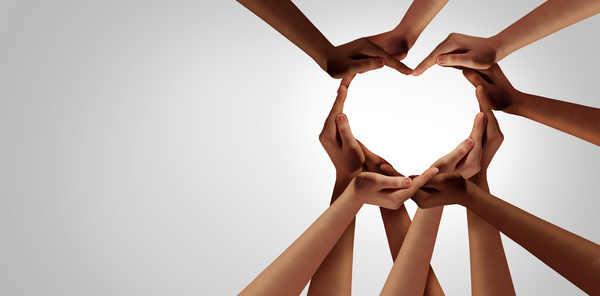 UWW teamed up with IdeaScale to create an innovation strategy drawing on its volunteers and members to predict these issues in an initiative called Invisible Problems. The approach was simple; UWW used IdeaScale's tools to reach out and to collect information on issues their team was seeing "on the ground." What health issues were they seeing? What concerns were being addressed? Were there unexpected resources that came to the fore?
That data was used in the short term to tailor responses, but UWW wanted to go further. It teamed up with a major consulting firm to design a social innovation challenge. They tapped their volunteers to come up with solutions to these invisible problems.
Each prototyped solution could be tested for no more than $5000 and could be deployed in a three-month period. The finalists pitched judges in a Designathon presented online, and the result was three exciting solutions.
In our webinar, Edwin Goutier, Lynn Tveskov, Pauline Ng, and Megan Tracz of the UWW team will explore how they designed their innovation strategy, why they made the choices they did when reaching out to their volunteers, and what UWW learned from the process. They'll also discuss in more detail the "invisible problems" approach and how it can be applied to a much broader range of issues for any organization, and there will be a question and answer session.
The webinar will air on Sept 14, 2021, 11 am PST/8 am EST using Zoom. You can register here, and if you're curious to learn more about innovation strategy, request a demo.