Does your retail innovation strategy make you stand out from the rest? In an industry that is continuously evolving. It's crucial to keep up with how customers are shopping and figure out what that means for your business.
In a world where customer experience is everything. Retailers find themselves in a unique situation when reaching out to customers. Shopper loyalty is more important than ever considering how competitive the field has become. According to a recent survey, 50 percent of first-time purchases are made through online marketplaces. Further illustrating the need for innovation among traditional retailers.
Whether yours is an established brand or a fledgling company, what you offer is just as important as how it's delivered.
As a retailer, you'll need to keep up with emerging trends. Then build your innovation strategy around them. This allows for a great deal of authenticity and creativity, both of which are present in these innovative ideas.
Experiential Selling
Experiential selling is a current trend among retailers that is centered around the customer experience. As the expectation for customer engagement increases, retailers who operate in physical locations can deliver unique experiences. These include using augmented reality to create realistic experiences as well as developing new product events.
Integrating the use of technology with physical retail locations will help customers make better buying decisions while keeping engaged from start to finish.
Balance High Tech with High Touch
As retailers work to strike a balance between how to best use technology and create a hands-on customer experience, they are faced with important decisions. The sheer number of technologies available makes it difficult for retailers to know what to purchase.
The key to laying a foundation for the future lies in selecting the technology with the most staying power and that will deliver the best customer experience. As tasks automate and stores digitize, retailers will need to reimagine staff roles to ensure high tech meets high touch in a way that is innovative.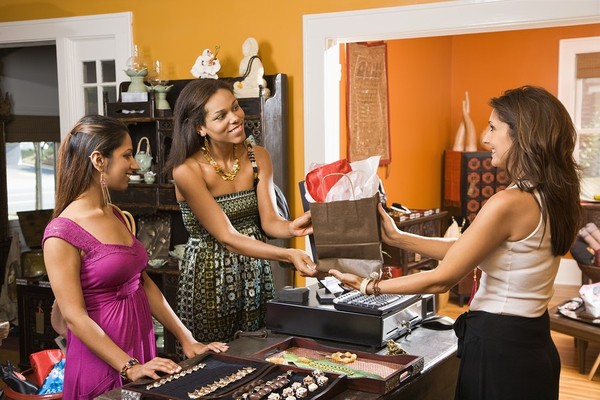 Bring Ideas to Life
One important aspect of customer engagement is the use of technology to bring new ideas and innovative concepts to life. This involves the use of hardware and software to create images and content that will give customers the most realistic product experience possible before they buy.
One example of a forward-thinking innovation strategy centered around customer needs is the 3D Holographic Display System. This device uses visual technology to bring ideas and concepts to life. It has been used to create a multitude of unforgettable customer experiences.
Build a Powerful Online Presence
Customers often research products online before ever setting foot in a brick-and-mortar store. Even traditional retailers are amping up their innovation strategies to retain existing customers and bring in new ones. In 2015, retail sales through digital channels increased by 23 percent, and that number continues to increase every year.
The age of innovation calls for establishing trends by listening to what customers are saying. Pay close attention to their buying habits and how they make purchasing decisions. Choose technologies that will present your products in the most realistic way possible and keep them engaged both online and in-store.