While the term innovation isn't exactly esoteric, it can be hard to pin down. What is innovative and what isn't? The answer isn't black and white. What qualifies as successful innovation management? Coming up with an idea that others like? Does that solve problems? Does that make money?
Innovation Management: Orienteering
Success depends on individual goals. If it's your goal to cross the finish line and you come in last, you have succeeded. If your goal was to win, the same outcome means you failed. Thus, building an innovation management strategy starts with identifying your company's goals. 
This is often harder than it sounds.
Many companies goals are to make more money. While this goal is concrete and specific, the methods of achieving it are innumerable. The focus needs to be narrowed and sharpened. How much more money does the company need for the increase to be considered a success? A million dollars? A half-million? Ninety-nine cents? 
What methods will you employ to reach your goal? Will you cut costs? Boost production? Improve efficiency? 
A Harvard Business Review: Innovation's Nine Critical Success Factors, calls this concept "a fully aligned strategic innovation agenda" and quotes the Cheshire Cat: If you don't know where you're going, any road will get you there. Although it's important to have a focus and not meander aimlessly in pursuit of innovation, HBR makes a good point. There's no single map for innovation because, by definition, innovation is something that hasn't been done or seen before.
Good innovation management walks a fine line. You must encourage and enthusiastically fund creativity while keeping burgeoning ideas on track. It's an exacting dance of controlled chaos.
Lack of Innovation Requires Management Too
Some innovation managers may wish their problem was an unruly conglomeration of ideas. Instead, they may be dealing with the type of situation that can occur when the pendulum swings in the opposite direction: nothing. Innovators must overcome inertia, but as an innovation manager, you are responsible for inspiring your team. You must plant the seeds if you want anything to grow.
You also must be prepared to foster your seeds. If you want innovation, you must allow your team to explore areas that may seem unorthodox, or even fruitless, to you. Innovation isn't safe and predictable; it's risky and uncertain. This isn't to suggest you should be rash or even foolish; you must work to keep a good balance.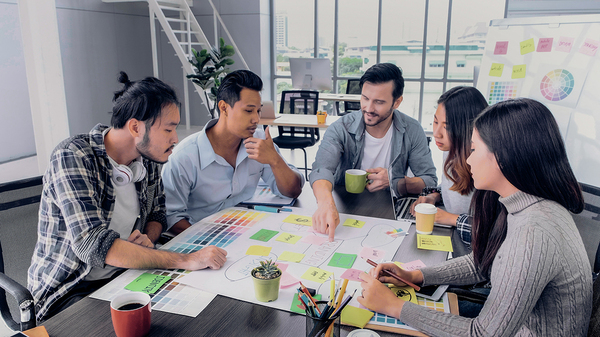 Using Common Strategies to Get Uncommon Results
It's easy to get caught up in successes, but this can end up being your downfall. If your customers love your product, you may spend all your energy keeping up with demand. However, everything has a lifecycle. As a company, you want to serve your customers, but you want to also allocate some time to look down the road at what may come next.
If your customers love your product X, spend time finding out exactly why, and try to imagine what they would want in a product Y or Z. You want to meet your customers' demands and expectations, but you also want to predict them. Innovation management in this area can even lead to guiding your customers' preferences. How many times have you bought something you didn't even know you needed until you saw it?
As you foster the development of this type of mindset, strive to break through any types of limitations you may have inadvertently imposed on your projects. Experts recommend taking a global approach to innovation management. It's likely your product or service isn't confined to your geographic area, so there's no need to restrict your ideas and thought processes to that same area.
What does success in innovation management look like? It looks like improved access, higher speed, greater satisfaction, deeper enjoyment. Anytime innovation management adds value — whether it's for your customers, your company, or any other relevant group — you've succeeded. Take the time to define and set goals, build and support an environment that promotes achievement, and celebrate successes, large and small.