Overview: IdeaScale's Laszlo Gyorffy M.S., V.P. of Global Services, has developed a self-paced course on excelling at innovation, drawing on his decades of consulting and training expertise. The course focuses on his value-driven approach to innovation, drawing on lessons learned from the CO-STAR methodology he helped develop.
What Is A Self-Paced Course?
Self-paced learning is one of the key innovations of the last twenty years. As video content has proliferated, so has the need for more skills training for busy people who can't spend a year at a school. Thus, the self-paced course, divided into concise video lectures, has served as one of the most effective learning tools for adults.
IdeaScale has launched a full series of these courses in partnership with Teachable, laying out the platform and how to get started using it. And for advanced students, one of IdeaScale's top leaders has taken the lectern for the course Excelling at Innovation.
Meet The Instructor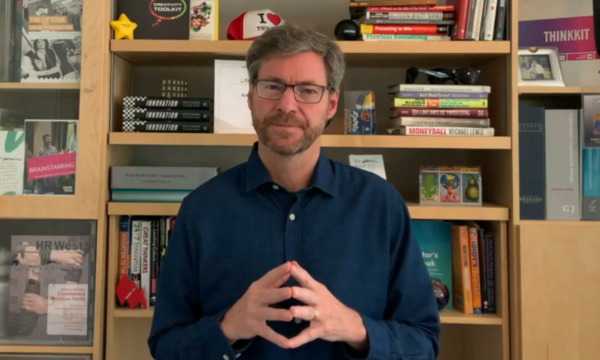 Laszlo Gyorffy M.S. is the V.P. of Global Services for IdeaScale. With 25 years of consulting and training expertise working in Silicon Valley, Gyorffy was uniquely suited to teach our customers how to get the most from an innovation platform. His course draws from the book he co-authored, Creating Value with CO-STAR: An Innovation Tool for Perfecting and Pitching your Brilliant Idea, as well as the Global Innovation Science Handbook.
CO-STAR is short for customer, opportunity, solution, team, advantages, and results. During the course, Laszlo will show you how to apply this method and teach it to others, driving innovation internally and externally.
What You'll Learn
Laszlo has divided the course into five key areas across 29 lectures:
Opportunity Identification: Innovation is driven by unmet needs, yet not all of these needs are obvious, even to the people dealing with them. This section sets up the tools to find and analyze them.
Idea Generation: Many of us can struggle with the idea that we're "not creative." Laszlo will show you how to get past that mental block and use your innate creativity to develop useful powerful ideas.
Value Creation: Using the CO-STAR system, Laszlo will demonstrate how to refine ideas into more effective versions to best meet needs and overcome possible challenges.
Persuasive Presentation: Clearly explaining an idea, its challenges, and its benefits are half the battle of innovation. This section lays out how to present ideas, so they're understood and accepted.
Value Validation: Once an idea gets the nod, how do you prove it works? This section looks at prototyping and experimenting, and how to draw maximum value from every idea that reaches this point in the process.
Each lecture is carefully written to fit into busy schedules while providing maximum impact, with 29 lectures total so you can time your training to your needs. Whether you're new to innovation strategy and need a stronger grasp of the process, or want to refine your process, Excelling at Innovation is designed to help.
Currently, it's available in partnership with Teachable.