Are you looking for training that will build systemic creativity within your organization? IdeaScale is partnering with The Idea Guy®  to offer options that will expand our current offerings and significantly impact company performance by helping you develop an idea management strategy that works.
The training programs established by this partnership will reach worldwide and will address important matters such as:
Problem-solving
Decision-making
Ongoing innovation
According to a recent release on PR.com , the partnership will add creativity training to innovation management by offering best practices while increasing an already substantial return on investment. As explained by The Idea Guy® founder Kevin Popovic, "Every business leader has a problem, and every one of them can be solved with a good idea." Organizational leaders will gain many valuable skills by taking part in this training.
Developing Excellent Problem-Solving Skills
Business owners face several problems such as: reducing costs, generating an effective product development strategy, and creating new products. Various employees within each business will be tasked with solving those problems. However, business owners may need help engaging those individuals so they will take the most appropriate actions and implement the most effective innovation strategy possible.
The Idea Guy® helps organizations by creating ideas that solve problems. IdeaScale is the largest cloud-based innovation software platform in the world and facilitates collaboration among professionals from all industries. This partnership will pair creative processes with management tools to find the solutions that will result in the most significant impact.
Taking Decision-Making Up a Notch
The partnership between The Idea Guy® and IdeaScale will help organization leaders collaborate with others across all industries so they may act on ideas with greater efficacy. Closing the gap between collaboration and action will result in greater creative thinking.
According to Harvard Business Review, "Unconventional thinkers focus their attention closely and with fresh eyes, step back to gain perspective." This leads them to imagine unorthodox combinations, conduct smart experiments, and navigate possibly harmful external environments.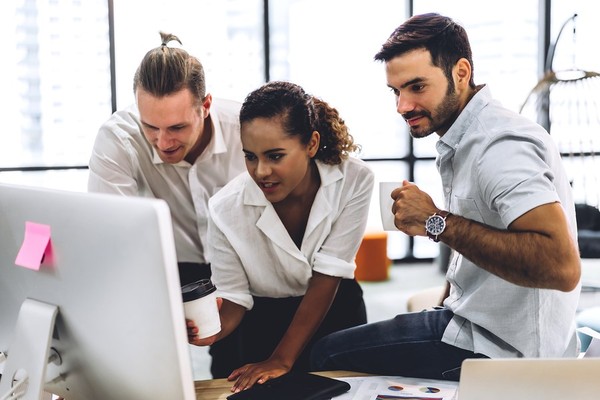 The key to good decision-making is understanding the problems that need to be solved. This involves understanding who your customers are and what they want. The more you know about the people who are buying your products, the easier it will be to come up with ideas on how to reach them.
Spurring Ongoing Innovation
Ongoing innovation requires the constant development of ideas and a strong innovation strategy. Innovation contributes to a company's overall success. As trends emerge, business owners must find a way to stay ahead of the game as trendsetters rather than followers.
According to McKinsey, business leaders need a clear growth and innovation strategy that supports business objectives and growth targets. Their statistics show 80 percent of executives fear their current business models are at risk of disruption while 84 percent cite innovation as important to their growth strategy.
The partnership between The Idea Guy® and IdeaScale will help business leaders improve products and result in all-around more positive customer experiences. Organization leaders can then provide highly targeted employee training, empower teams, and champion the success of great ideas.
Want to learn more about innovation strategy that can set your organization apart from competitors? Contact us today.