PSA have long been leaders in innovation. From the long-ago days as a Singapore statutory board to the post-corporate multinational it is today, this organization remains relevant.
Innovation is a crucial part of how products are created, and customers are served. Companies who embrace changes such as digital innovation invest more in the resources that help the company and industry grow. Research shows 81% of mature companies consider innovation to be a strength of their organization.
As the marketplace continues to undergo rapid change, PSA remains a key player in how change is carried out, embodying the value of innovation. 
In 2018, PSA implemented Innovation Vision 2022. This serves as an aspiration for the future of innovation at the company. It's a place where employees can improve on the ideas of one another and collaborate to produce innovative breakthroughs.
Innovation should be a game-changer. It should be developed as a culture while remaining focused on the company's core values. In a recent interview with IdeaScale, PSA shared what their award-winning innovation program means to them and how it will help shape the future.
Innovate to move forward
Innovation is vital to PSA because it helps move an organization forward. Companies that fail to do so are displaced.
PSA ventured into the unknown 48 years ago, expanding from a single container terminal in Singapore to one of the largest port operators in the world. Now that interruption is the norm, and barriers of entry exist across industries, innovation is more relevant than ever before.
PSA constantly challenges its staff to think innovatively. Their CEO established Innovision 2022 to remind staff at all levels to adopt an innovation mindset. This involves extensive collaboration, so the overall vision is achieved.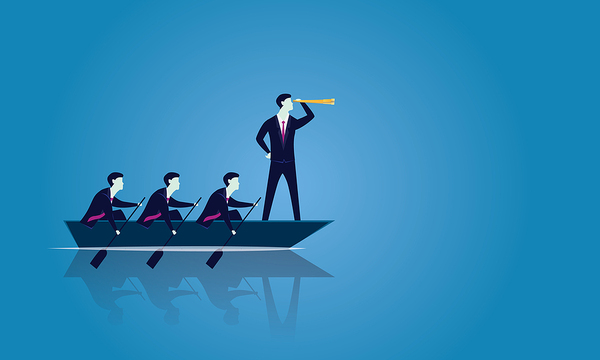 Create a successful innovation strategy
Innovation engagement is an ongoing process that requires the right approach. As change occurs, this strategy must be continuously updated, so it is always relevant to the global landscape. Staff participation is a crucial part of this process.
PSA makes innovation as inclusive as possible by encouraging all staff to present ideas. Feedback is vital to increase the competitive edge.
The first step to innovating is bringing everyone together on a common platform. This occurs virtually today and is a great place to share and cultivate ideas.
The platform eliminates organizational and physical barriers, so anyone in any region can directly reach a global audience. This includes the CEO and other senior management.
PSA welcomes all ideas. They recognize the contributions of all staff members even when ideas aren't successful.
Launch an IdeaScale community
Launching an IdeaScale community can be the easiest part of establishing an innovation program. The objectives for acquiring a target audience must be clear.
Resources and support are also needed to keep the community engaged. Proper planning ensures it will continue running well after the launch.
Establish a successful innovation program
PSA regularly receives requests to onboard new business units and create engagement campaigns. These are actionable items that prove business leaders recognize and appreciate the effectiveness of the iCAN platform.
As companies like PSA continue to set the bar, they will influence organizational growth across industries. Innovation research shows 62% of business investments are on incremental innovation. This spending trend shows the constant need to evolve and is expected to continue far into the future.
Want to start your own IdeaScale community?  Contact us to request a demo today.