Overview: Nordstrom, already facing headwinds due to changes in retail, has been using the data it aggregates to create more specific and meaningful private brands. It bring in new labels for pop-ups, and other approaches that keep the 120-year-old department store relevant.
A Difficult Road, And Then A Pandemic
The brick-and-mortar retail industry has faced difficulty over the last decade. Thanks to a mixture of eCommerce and changing market tastes. In 2019, in fact, eCommerce delays and a shortened retail season were the main drivers of overall growth in the industry.
Some of this was due to approaches like BOPIS (Buy Online, Pickup In-Store), which was highly convenient for shoppers. Seattle-based Nordstrom had been taking steps, pre-pandemic, to reshape itself. It reduced its number of brands to 12 from 40 to create more focus, for example. And, it turned out, it had done so just in time as the COVID-19 pandemic descended.
By March 2020, Nordstrom had temporarily shuttered all of its stores to protect staff and comply with safety mandates. When it managed to reopen, it had to deal with rolling waves of outbreaks and closures. and as 2021 has unfolded, rapid changes in the labor market, supply chain shocks, and shifting social attitudes have roiled the entire sector.
Beyond this, all of retail is bracing for more change. As workers embrace hybrid methods of work, that will change daily wear, for example. What's stylish in the office may not work on Zoom. Similarly, beauty trends are becoming more complex as social media launches new trends, raises new issues, and asks hard questions.
This has presented Nordstrom with a few key challenges:
How should the company remain relevant to its customers, as markets become more niche?
How should it track trends, and with which data sets?
And how can it anticipate rapidly changing needs?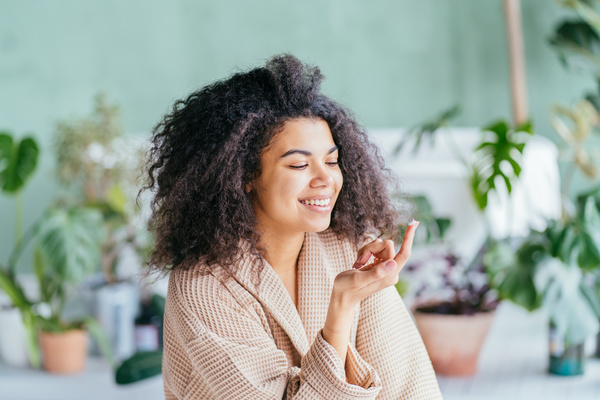 Starting With Data
For Nordstrom, the first step was to begin gathering data on what its customers wanted, and not just from internal channels. The company has an Innovation Lab that had, over the course of its lifetime, done experiments such as creating apps to buy sunglasses online. And had developed some data tools to look at loyalty card information, website data, and other sets to form conclusions about customer behavior.
Another approach was TextStyle, where personal shoppers could text clients about possible purchases, and the client could buy with a text response, giving the typical BOPIS experience a human touch. The problem was, much of this data was oriented on the in-store experience, such as tracking how many Wi-Fi pings from devices came from certain sections of the store. Without customers in the store, an enormous gap was left in the data.
The big shift in the lab was to start drawing data from social media as well. Facebook, Pinterest, Twitter, and other social networks have increasingly brought out entire subcultures in fashion, beauty, footwear, and other approaches. Understanding these subcultures, in detail, has been crucial.
Another key has been the use of basic marketing techniques. For example, it's never been easier to interview customers, something Nordstrom's team did extensively during the pandemic.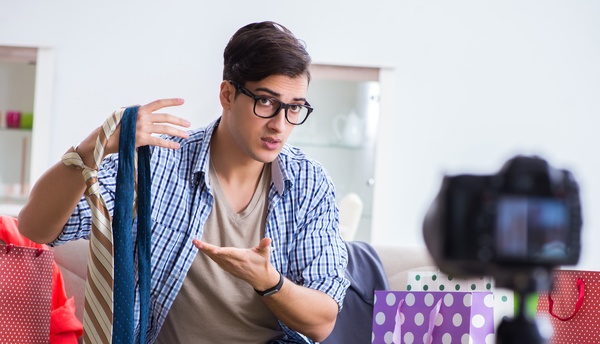 Continue with data
One of the critical takeaways Nordstrom drew is that there is no "fashion monolith" anymore. Their shoppers are increasingly diverse and multicultural and want to see themselves reflected in the ads on the walls, the models wearing the clothes, and the styles on the racks.
Much of these have been shown in the performance of private brands, such as their younger Millennial-focused brand Open Edit. It's also reflected in production shifts, with a sustainable style initiative and efforts to make its supply chain fully traceable. So shoppers can know where it was made and by who.
Granted, these technologies have presented challenges too. Sneaker companies, for example, find themselves fighting AI "bots" that buy entire runs of shoes to resell on the secondary market, and there have been attempts to thwart accountability initiatives by unscrupulous suppliers. Still, the advantages have been shown in the brand's growth.
These initiatives raise the question of what, precisely, Nordstrom can do post-pandemic.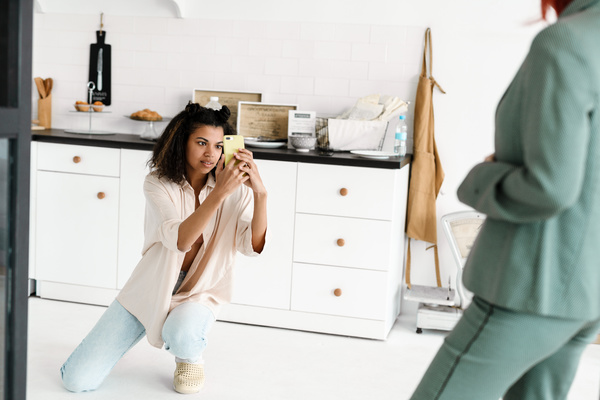 Service First
From that data, Nordstrom has found that there are ten markets that drive the majority of its sales. And the company has focused on giving those markets everything that they need. Part of the challenge is that those markets are surprisingly diverse across age, body types, and needs, and are in a range of subgroups as well.
However, one uniting theme is a desire for new experiences and things, something that's only become more intense as the pandemic has waned and people have been able to step back to social events and spend time together to some degree. The desire for "discovery" can take multiple forms.
For example, in April, as part of Earth Month, the company arranged for a month-long pop-up with Ganni, a brand focused on responsibility. While it had exclusive and limited-edition products, the temporary expansion also discussed Ganni's approach to corporate responsibility and managing the needs of the planet while balancing the demands of newness in fashion.
In beauty, it expanded its available services to become a "one-stop-shop" not just for traditional products, but also for treatments and pampering. This both helps customers destress and get ready to be away from home more, and drives foot traffic into physical store locations that might otherwise stop at the website.
In the longer term, the company's data has pointed toward the need for Black-owned and Black-founded fashion brands, which it's highlighting online. It's also offering more products for Muslim women, expanding its men's line with surprising additions such as premium workwear brand Carhartt, and developing new products for private brands.
Last Words
Above all, the company has learned to listen and not take customers for granted. The future of retail, in general, is a murky one, as the pandemic has increased reliance on eCommerce. And all of the impacts haven't been sorted out yet. Keeping innovative momentum will be critical to Nordstrom's success, especially as the world changes.
Ready to apply the lessons of Nordstrom to your business? Request a demo!