Overview: New agricultural, processing, and manufacturing technologies are changing what we eat, how long it keeps, and how we store it. What each of these innovations has in common is a thoughtful and different approach to common questions.
The Challenge to Build Food Systems
While there remains some dispute about how many people the planet will need to support by the end of the 21st century, there's no argument that there will be challenges. Climate change and urbanization are reducing the amount of farmland available while rising incomes and diversifying diets are creating more demands for unique foods around the world.
This has brought out, however, some fascinating innovations. Here are eight and how they came about.
1. High-Pressure Processing
Preserving food has been the focus of human innovation for centuries, and it saw a massive burst of innovation in World War II. However, that's also where processed food got a reputation for blandness, gloppiness, and general unpleasantness. New techniques, however, are preserving food in ways nobody could expect.
High-pressure processing puts food in packaging and then subjects it to intense cold and pressure, the equivalent of being plunged into the Marianas Trench. It inactivates any dangerous microorganisms while leaving the food as it is, with no changes to texture, taste, or nutrients. This makes it easier and safer to ship, opening the door to more food where it's most needed.
2. Automated Grading
While much of the hype around machine learning and artificial intelligence hinges either on self-driving cars or science-fiction plotlines, machines have quietly been at work making our food safer. In this case, by spotting bad food before it goes to market.
Automated grading has been sorting fruits, vegetables, and meats for more than a decade, and, just as important, it's making it easier to trace problems in the food chain. Problematic foods are kept off the line and traced back to the producer, reducing contamination and outbreaks.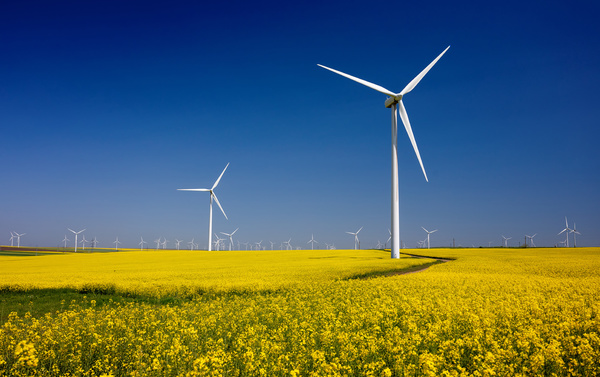 3. Crushed Stone
Crushing limestone and plowing it into fields has been part of farming for decades. It helps keep the soil's acidity balanced and provides nutrients. Yet, a simple change in this process might yield tremendous benefits.
Swapping that for crushed basalt would allow the technique to draw in carbon by creating carbonates. It also feeds the soil in new ways, which could lead to better crop yields. This would drive down the carbon emissions of agriculture while drawing more carbon dioxide out of the atmosphere, giving the farmers carbon credits to sell and supporting them during leaner markets.
4. Plant-Based Proteins
Plant proteins have been part of human diets since pre-history, yet until recently, they struggled to take a place alongside animal proteins. Impossible and Beyond, along with a host of others, have used innovation to push them to new places.
The innovation here is in the approach. Fast food is one of the key purveyors of meat around the world, and as consumers prove they're willing to eat them, it's driving the market out of trendy restaurants and into the mainstream. Creating a patty that looks, cooks, and tastes like a burger has seen Impossible Foods' grabbing shares of the burger market away from beef and driving down prices to the point where they're becoming everyday food beyond visits to the burger stand. And the less beef we eat, the better it is for the environment.
5. Blockchains
While cryptocurrencies introduced blockchains, their most effective use might be in proving the food we eat is legitimate and sourced from where it claims to have been. IBM has been developing blockchain tools for the food supply for just this purpose.
Fraudulent food, either food being passed off as something more expensive, or food that's been illegally harvested and sold to markets by criminal organizations, is an enormous problem. Food has appealed to organized crime groups for a shockingly long time; the modern Mafia has its roots in fights over lemon orchards.
Blockchains create accountability and make it harder for fraudsters to hide. In turn, that guarantees safer food that isn't wrecking the environment.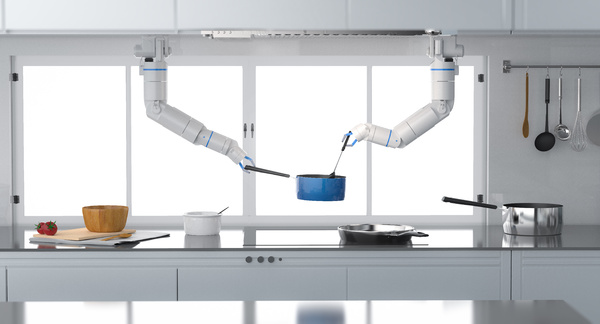 6. Agri-Renewable Technologies
One of the fundamental struggles of any farmer is simply that it doesn't pay to run a farm. Plunging commodity prices, the rise of industrial agriculture, and a global supply chain that puts the power in the hands of processors have hit farmers, especially small farmers, who often struggle with debt due to the nature of the industry.
However, the renewable energy industry has ushered in a critical change that helps farmers stay operational by getting more than one use out of their land. Renting out farmland for renewable power while using it as normal, provides a steady stream of income that reduces the need to borrow and keeps farmers producing.
7. 3D Printing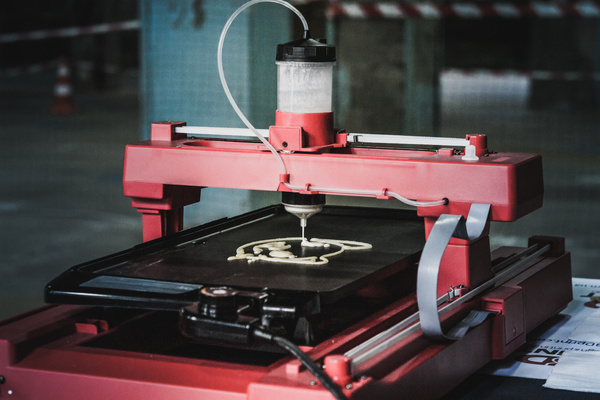 The "printing" of food is often seen as a matter of fine dining. Yet, that doesn't consider the impact of what 3D printers can do.
One of the key reasons to print food is that it fits more of it into a smaller space while crafting it in ways nature can't. This will lead to food that resists spoilage, packs more nutrients into each bite, and that tastes better. It'll also inject food with a little more fun, taking edible toys to a whole new level.
Robotic Kitchens
One of the big questions facing the food industry is about labor practices. The COVID-19 pandemic turned line cooks, bakers, and agricultural workers into the most dangerous jobs in America in 2020. And while nobody thinks human kitchen staff is going anywhere, increasingly questions are being raised about where, and when, they should be deployed.
Robotic kitchens can fully automate food service, especially in remote places and dangerous situations where it simply may not be safe for kitchen staff. They can also shift unsafe labor away from humans, who can focus on prep, expediting, and other tasks to keep food moving out the door.
As technology speeds up and more needs arrive, expect even more innovation in food, from how it's grown to how it's served and eaten. If you're looking to be as innovative as the food industry, we can help great teams create great ideas.