The COVID-19 pandemic has changed the business landscape, possibly forever. Many employees are forced to work from home, engage with customers via the internet, and make all sales from afar.
A strong company culture leads to success. It even makes your organization stand out to job seekers who want to work for notable companies with stellar reputations. Recent research reveals that 46% of job candidates cite culture as an essential part of the application process.
Corporate culture has been significantly impacted, causing organizational leaders to rethink their change management strategies. Here are a few ideas of what the corporate culture might look like after the pandemic.
Analyzing corporate culture before the pandemic
Prior to COVID-19, a healthy corporate culture was seen as an essential aspect of company growth. The pandemic introduced new changes and norms that will affect all areas of business.
Safety took priority over productivity, leaving almost no room for negotiation between managers and staff. The result was developing friction among brands, reputations, and the customer experience.
It is uncertain what corporate culture will look like in the long term. Virtual work, which will likely remain in some form, removes the personal interaction that takes place when there is physical proximity to one another.
It is crucial for employees to continually explore new ways of building a positive corporate culture through engagement with one another and with customers. Recent research reveals at least 51% of U. S. employees are finding that difficult or impossible.
The answer lies in change management that improves corporate culture. Employees respond to a company's environment. This occurs over time, causing repeated experiences in the workplace.
A successful culture evolves as managers and employees overcome challenges together. When employees know what to expect, they are more likely to share new ideas and work toward achieving common goals.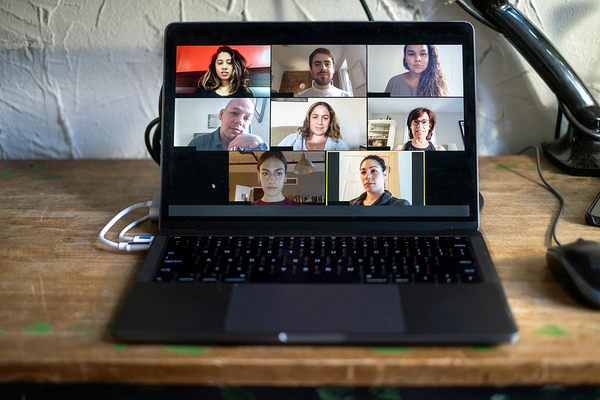 Forming a  new outlook on corporate culture
Companies went into the pandemic with their own cultures. These looked different from one organization to the next. The inevitable change was one commonality they all shared.
Cultural change won't happen fast. Company values and behaviors are ingrained in an organization's DNA. 
Change is difficult in the best of situations, but more so during a global pandemic. As organizations respond, leaders should plan for recovery to drive positive change and growth.
Building trust
The new virtual norm requires trust-building like never before. Employees who trust their leaders and each other will be successful in fulfilling the company's mission.
Trust is a valuable component of change management. It connects companies with customers and builds brand loyalty.
It is crucial for leaders to understand the nature of an organization's culture to invoke change. Making assumptions will only result in a failure to represent the needs of the organization as a whole.
Developing an approach 
Many organizations are looking for an approach to changing their corporate culture. Begin by analyzing your current culture, then create a disciplined roadmap that includes periodically measuring change.
This process should align with your change management strategy. Make it a priority as your company recovers from the pandemic so you will continue to thrive.
Want to know how you can build a positive company culture through innovation? Contact us for additional information and Book a demo today.