Overview: These awards shows offer a unique cross-section of innovation across multiple industries for 2022. Here's when they're awarded, and what they honor.
Innovation awards aren't just fun to observe. They can offer valuable insight into the state of innovation and what trends, technologies, and concerns will drive broader innovation in the future. Here are eight awards to monitor for a fresh take on innovation.
1. The CES Innovation Awards, January 2022
Drawn from those presenting in the Consumer Electronics Show, these awards are reserved exclusively for products entering the market between April 1st, 2021 and April 1st, 2022. While you won't be able to get them off the shelf in all cases, it's an excellent way to get a sense of the direction of consumer technology.
Products can be honorees, meaning they score the highest in their category, or win the award directly, which means they're the highest-scoring period. Last year's winners included IBM's autonomous ship, Origin Wireless' remote patient monitoring system, and the fifth-generation Waymo Driver.
2. BIG Innovation Awards, January 2022
The other big innovation event kicking off 2022, Business Intelligence Group offers awards for organizations, products, and individuals, united by the ability to deliver innovation to the marketplace. It's also judged by industry leaders, helping to bring some more expertise to the table and appreciate more nuanced innovators.
It touches a broad number of sectors; last year's winners include a type of bacteria from Archer Daniels Midland, a conversational AI that helps people fill out job applications, and an autonomous tractor. That deep reach into industries you may not otherwise consider is what makes it so valuable. Taking a moment to learn more about why a product is so disruptive can spark new ideas and offer new insight.
3. SAP Innovation Awards, April 2022
Drawn from the customer base of enterprise software company SAP, the goal of the SAP Innovation Awards is to find brilliant ideas from multiple sectors in a variety of categories to showcase what their software enables.
This highlights the company's sprawling customer base, of course, with entrants coming from not just the expected sectors of healthcare, aerospace, and other software industries. But also fashion, sports, travel, retail, and other sectors.
It offers innovators a window into innovation in sectors they wouldn't otherwise look to for ideas. Considering the value of diverse perspectives in innovation, look at not just the winners. But all the entrants, when the announcement comes in. You may find innovation in a few surprising places.
4. Harvard University's President's Innovation Challenge, May 2022
Announced in May and run by Harvard Innovation Labs, this competition is open to both students and alumni who have made substantial progress in ventures that fit the yearly theme of the PIC. This year, the goal is to find ideas that create "more human futures," pushing back against the attempts to render human beings entirely in data and render technology more humane and more open to people from all walks of life. Winners share in a $500,000 pool of funding to drive their initiative forward.
Innovators should monitor it for a few reasons. The first is that Harvard sets the tone for many top-flight industries; it's where they recruit talent, look to for research that helps convey their themes, and offers a level of prestige found in few other places. Second, the challenge offers insight into what's concerning one of the world's top universities, showing a potential direction for its research and funding.
5. Technology Councils of North America (TECNA) Innovation Awards, July 2022
Aimed at the technology industry's people and processes, the TECNA Awards focus on the work of technology councils to encourage better ideation and to bring more perspectives and focus to the technology industry. Categories include diversity and inclusion, public policy advocacy, workforce development, and event innovation.
The TECNA awards give you a sense of what the groups that speak for technology are working hardest on, helping you to align with those goals and push them further.
6. Department of Energy Housing Innovation Awards, September 2022
Housing is one of the most significant challenges of the twenty-first century, both in making enough available quickly enough and in making it environmentally friendly and high efficiency. The DOE's Housing Innovation Awards focus on each of these factors.
Awards given range from honors for affordable housing to custom homes to housing-specific efficiency technology. The awards help innovators take the pulse of what the government views as important in the housing space, and also to view innovation from multiple sectors. Winners in these awards are drawn from both the public and private industries, which opens new insights into how housing problems are being solved.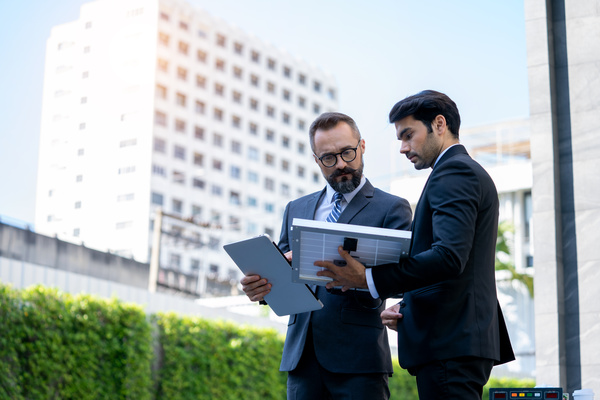 6. The International Innovation Awards, December 2022
It's difficult to cross language barriers and other walls to learn how innovation is unfolding across the globe. The International Innovation Awards are designed to end the year with a look at innovation everywhere, not just in a handful of places.
Beyond the new perspectives, these awards are always fun to see how innovation unfolds in different cultures and see what you can pick up from their innovation strategy and style. Plan to close the year with a survey of who won and why.
8. 2022 Innovation Management Awards, April 2022
Focused on just three categories, IdeaScale's Innovation Management Awards look for the Best Engagement Strategy, Best Innovation Process, and Best Innovation.
Part of this is to provide inspiration for your own innovation strategy. We know that developing an innovation strategy can be a complex task for many organizations, so we offer detailed case studies and discussions of why our award winners are the best of the best.
But the other part is that we know that the platform is just one piece of the puzzle. The work that goes into implementing and following through on an innovation strategy is what we enable, and by highlighting that, we show how you can use IdeaScale in new and exciting ways.
Interested in winning an innovation award? It starts with the right platform. To learn how we can help, request a demo!