Companies of all sizes are causing disruption. Recent innovation in business research reveals that 88% of Fortune 500 companies active from 1955-2017 no longer hold this status. Some have gone bankrupt while others have merged with other organizations.
Even so, there are companies who are implementing strategies for sharing ideas and overcoming challenges. Use these examples as encouragement for your own business.
Amazon Custom
Amazon has added many innovative ideas to their company. Their addition of Amazon Custom, an initiative allowing vendors to sell customizable products, is reaping many benefits.
Amazon Custom falls into two innovation categories, incremental and disruptive. The Beta of this initiative was launched in a very short time using agile business principles.
This allowed customers to begin providing direct feedback right away. Amazon could also incrementally refine disruptive products and use them to retain speed and agility.
Amazon secured the competitive edge with its element of speed because the new initiative could be developed quickly. This results in lower development costs, a greater market share, and more accurate forecasting.
Samsung
Another innovation in business example is Samsung. Widely recognized for its innovative success, the company deployed an experienced "creative elite" to take on new projects. This ensures they are always ready to incorporate best practices for achieving maximum key performance indicators (KPIs).
Samsung's creative elite uses open innovation to achieve their objectives. Corporate tech scouting approaches are also used.
One example of this is new product releases. Customer feedback is used to develop methodologies for solving problems.
This explores contradictions in the desires expressed by customers versus the existing capabilities of available technologies. Samsung uses this information to form a clear picture of where to concentrate their innovation efforts. They then find corporate bodies with the knowledge and resources to bring those ideas to life.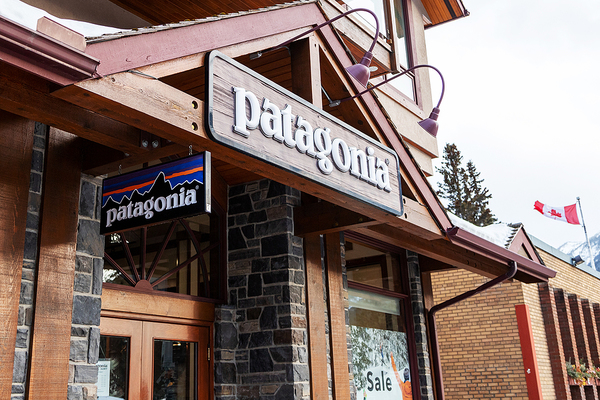 Patagonia
Patagonia stands out for empowering teens to speak out on behalf of climate change. Their lobbying efforts and compelling content encouraged these young activists to raise awareness during Climate Week. Their campaign featured teens from around the globe and involved two films on this vital issue.
Ikea
Ikea embraces the modern age with innovative ideas that set them apart from other retailers. This Swedish company designs fun marketing that stands out.
Recently, they used popular sitcom living rooms as inspiration to create a uniquely themed furniture catalog. They are also known for producing interesting and practical items that help customers organize every room of the home.
Innovation transforms lives and improves the overall customer experience. Companies who change with the times will be better able to predict new trends. This is why 40% of technology spending in 2019 was for digital transformation.
Innovation also allows companies to grow. Technology significantly impacts how companies are able to rise above challenges and take advantage of future opportunities.
These opportunities provide resources and room for continued growth. It's this mindset that gives organizations the competitive edge they need to become household names.
Want a leg up on innovation? Request a demo today!