Flexible working, telecommuting, working from home, distributed working. No matter what you call it at your company, it offers a host of advantages. Teams are more focused, better able to balance life's many demands, and generally happier. What impact does it have on fostering innovation with a workforce attending a meeting via video chat instead of in person?
Engaging at a Distance
The fundamental challenge for innovation strategy is balancing the many different approaches we have to interaction. Some of us just simply like being face-to-face when we have certain discussions, while others are fine listening in or being on the video screen. Similarly, when a workforce is distributed, you can't always grab fifteen minutes with somebody in their office to chat about an idea.

A distributed workforce also adds a layer of new challenges. If the internet is down at somebody's house, or they're logging in from a coffee shop or coworking space, they'll interact differently or not at all. Few people want to candidly share their mind with total strangers. Even if they're simply at an office closer to their house, there's still the chance for distraction. An urgent matter may come up in the office. Or people at that office might need your team member's time.

That said, a distributed workforce does offer an advantage that shouldn't be discounted. Distributed workers are more likely to offer different perspectives, as their needs and their interactions with customers will be different. That allows voices that may not be able to participate more flexibility to take that meeting and discuss their views. So how do you make the most out of it?
Meeting Innovators Where They Are
It starts with the committee itself. Flexibility will be the root of any effective distributed working innovation strategy. Working out how to meet everybody's needs for the committee will not only smooth bumps. But also get those innovation muscles working and even lead to new ideas. Don't forget that Slack, the workplace chat tool, was originally designed to solve an internal problem at a video game development company.

Clearly define what you mean by your terms. A precise goal, the metrics you're using to measure progress for that goal. And the rewards of reaching the goal will help everyone stay on the same page.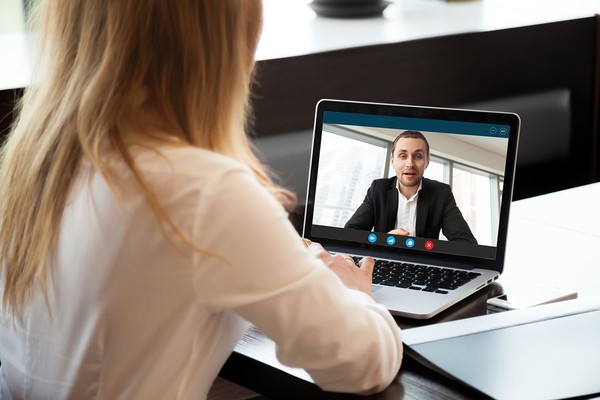 Build an innovation platform that works across multiple media and levels. A platform that collects written comments and allows anybody to check in and offer a response anywhere they happen to be will help time-crunched workers with their work-life balance. If they know they can log in after the kids are at practice and dinner in the oven, they're more likely to be in a mental space where they can offer thoughtful feedback.
Finally, look for advantages. For example, distributed teams are in the field. So they're perfect for field testing of prototypes. If you're looking at a new website design, for example, let the team out of the office test it and see if it works as well.

Distributed teams are part of the future of work. Whether they become the norm, or simply another part of the ever-changing needs of the workforce, innovation will be key to incorporating distributed teams and driving creativity at your organization. To learn more about innovating across a distributed workforce, request a demo today!