Eighty percent of nonprofit leaders consider innovation to be mandatory, yet of those, only 40 percent think their organization is ready for innovation. One problem with innovation strategy in nonprofits is that since they are not for profit, they don't necessarily push themselves to "compete" by improving their business models or offering innovative products and services. 
When nonprofits go beyond the standard process of fundraising, getting donations, and finding grants, however, they more readily achieve their core purpose, serve people better, and raise their own profile. This makes the fundraising and grant-getting processes more effective in a virtuous cycle. Here's how nonprofits can build an innovation strategy that carries them from strength to strength.
Laying a Strong Foundation for Innovation
Many ingredients go into a strong innovation strategy. Similarly to how you would use ingredients in a gourmet meal, you will get the best results if you set up your mise en place beforehand. Here are the "ingredients" you need:
Leadership that sets the tone for new ideas, risk acceptance, and active engagement of employees
Encouragement of curiosity in a culture of continual learning
Promotion of diversity, which is associated with a significantly increased market share in for-profit businesses
Organizational boundaries that are "porous" rather than the rigid corporate silos that prevent collaboration and cross-pollination of ideas
A tested, defined process for bringing great ideas into production
Resources for innovation, which include time, money, and materials
Nuts-and-Bolts Best Practices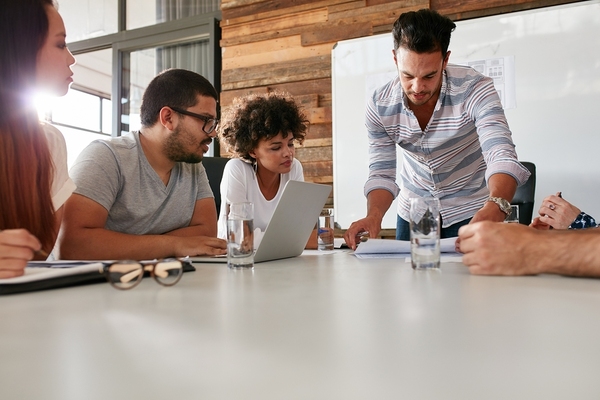 A successful innovation strategy in a nonprofit organization requires many of the same innovation-promoting practices that are used in for-profit businesses, such as:
Thinking like a business. This includes having plans in place for self-funding if existing funding goes away and may include selling products and services.
Finding paying customers for your nonprofit. Customers exist who would buy what you have to offer, whether that is products, services, or experiences.
Packaging your offerings in creative ways. How could you innovate the products, services, and experiences you sell to add more value? 
Exploring partnerships. Partnering with for-profit businesses can help you gain access to resources or revenues while delivering positive press or promotion for your partner business.
Developing a sustainable business model. What percentage of your revenue needs to come from revenue-generating activities, and what percentage will come from fundraising? How might that change over time?
Promote Innovation as a Primary Organizational Value
There is no shortage of great ideas or people who have them. Taking those ideas and developing them into true innovations requires not only a process for doing so but also consistent promotion of innovation as an organizational value.
Simply saying, "We love innovation" is not enough to have a genuinely innovative culture. Your team members need to witness for themselves when great ideas are explored, developed, prototyped and put into practice, or they won't bother sharing their ideas. 
In today's world, nonprofits must increasingly be run as if they were profit-making ventures. Funding sources can be fickle, and nonprofits must be prepared by developing products and services that will help to smooth out some of the ups and downs that go along with fundraising and grant proposals. Just as innovation improves profitability in the for-profit world, it improves the effectiveness of nonprofit organizations. 
If you want to learn more about putting innovation and crowdsourcing to work in nonprofits, contact us here.