COVID-19 is responsible for one of the biggest technology investment surges in history. People are working, attending classes, and purchasing products all from home. Innovation management helps organizations handle these new investments. Here are ways companies can deal with the pressure to innovate during constant change.
Increase Digital Technology
Technology investment is crucial to the survival of a company. During the first wave of COVID-19, organizations spent 15 billion additional dollars on technology each week.
Companies needed safe and secure ways for employees to work from home. Because of this, IT professionals began employing various technologies that sped up the digital transformation process. These include:
Blockchain
Artificial Intelligence (AI)
Automation
Machine Learning (ML)
Combat cyber attacks
Though IT managers are spending significant amounts of money on safe and secure technologies, many organizations are experiencing more cyber-attacks than before. Most were reportedly from phishing attacks and malware.
Companies sought IT professionals skilled in cybersecurity to handle the damage caused by these attacks. This area of technology has become the most in-demand IT skill in the world due to continuing remote working.
Companies should concentrate on finding ways to prevent cyber-attacks from occurring. These include: monitoring access controls, using dual-factor authentication, and implementing zero trust architecture.
Company leaders will benefit from investing in creating awareness of these attacks organization-wide. Everyone in the organization needs to understand the various types of attacks and how they occur. Areas like phishing, identity spoofing, malware, and fraud are manifested in different ways that aren't always obvious.
The protocol for reporting and responding to attacks should be clear to all employees. Create channels for handling suspicious activity that lead to these attacks since they won't stop any time soon.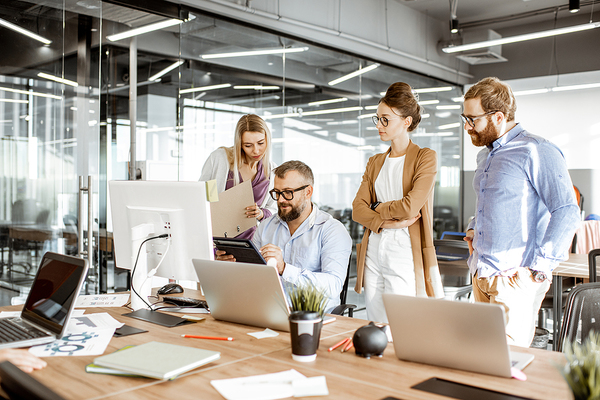 Address IT skill shortage
Companies that experience reduced IT support should look outside the organization for improved security. The next generation of IT professionals needs additional skills to fill in the gap. Areas include cloud, integration, data, and architecture.
Changing technology budgets
As the need for technology grows, budgets for it will increase. One digitization study reports digital technology will contribute $2 trillion to U.S. gross domestic product (GDP) by 2025. This will require larger budgets and could result in greater revenue.
Companies that have difficulty meeting those monetary requirements will need to use innovation management. This will enable leaders to determine what resources to allocate to which areas of the organization.
Create an innovation culture
An innovation culture is crucial for organizations to thrive in the changing technology landscape. Companies that encourage employees to share ideas will see greater success than those that have not developed an innovation strategy.
Increase employee engagement. Remote work means meeting online rather than in person. Those who are accustomed to in-person gatherings and presentations may find this challenging. Increasing engagement helps everyone feel connected and like they are still relevant to the company.
Organization leaders are also concerned about the mental health of employees. Frequently checking in allows leaders to regularly connect with their team members and find out how they are doing.
Want to increase innovation management in your organization?  Contact us to request a demo.