Overview: Innovators face a number of challenges, as detailed in our choose-your-own-adventure infographic, including leadership buy-in, resources, and team-building. Yet, these challenges can be overcome with the right tools and approach.
Leadership
The first step in building an innovation culture in any organization is to develop the idea of innovation as a priority. In some situations, this is already the case. In others, it may take a little more work.
Start with leadership. Talk with those in charge about where innovation stands on their priority list and why. There can be a range of reasons why there's not already an innovation push in place, from unfocused leadership to other priorities to just simply not having thought about it or believing innovation is for larger or better-funded groups.
Then, look for solutions to get leaders on board. Actively solicit ideas and approaches from them, get information on the challenges and ways to resolve them, and ask what their ideal innovation program looks like.
Resources
Of course, nothing gets done without some degree of resources committed to it, yet you might not be asking as much as you might think. Early on in the innovation process, the resource demands are usually modest, and far less complex than you might think.
The key is to start small with a pilot innovation program that moves quickly and uses what resources you have available. Usually, this is something contained within one department or area, drawing on their resources to develop incremental innovation.
Pick an innovation that offers a clear benefit within the resources you can use. Often innovators new to the area believe they have to deliver "the next iPhone." Instead, deliver an idea that makes people's jobs easier or addresses an existing pain point. Changing the invoicing system or how internal tickets are processed may not sound revolutionary. But for the people who suddenly have more time to do their other work, it'll feel like it.
Team Building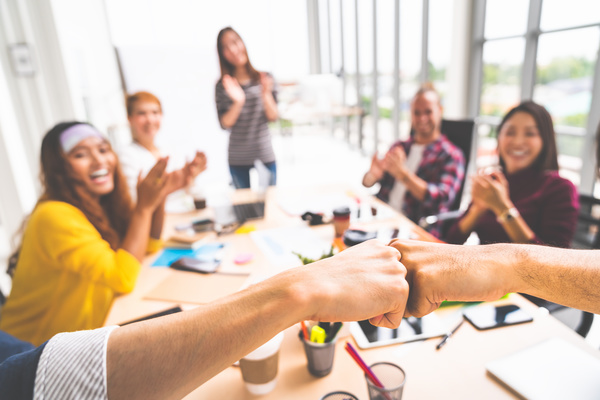 Once you've shown how innovation will work in your organization, it's time to build a team. There are a few ways to do this, and it'll depend on culture and needs.
"Closed" Innovation: Innovation that tends to be contained within departments or the innovation committee. This doesn't mean the committee isn't open to ideas from outside, but rather that's where the focus lies. It's good as a starting point or for high-security or high-privacy organizations.
"Open" Innovation: Where everyone in the organization can contribute ideas and work on challenges. This is a good starting point for smaller organizations or when ideas are trending toward multiple stakeholders needing to pitch in to get them done.
Crowdsourcing: When you reach out to everyone for ideas. This can be ideal for engaging outside groups like vendors and clients.
Keep in mind that as your innovation process grows and goes through refinement, you'll learn more about what your organization needs and why. So focus on what works best right now; as you build a practice, it will grow into your needs. To learn more about launching an innovation program,  request a demo!