Last-mile delivery is the movement of a product to its final destination, which is usually someone's residence. The logistics of last-mile delivery have become a topic of interest in recent years due to the popularity of e-commerce.
Retail giant Amazon plans to cut its free Prime shipping time from two days to one, and this service has already begun in some regions. To achieve this goal, Amazon has to have rock-solid reliability and consistency in its last-mile delivery. Currently, the company uses the U.S. Postal Service, UPS, and FedEx, as well as some of its own branded deliverers in some areas.
To power one-day Prime delivery and gain more control over its last-mile shipping, Amazon plans to develop a network of independent delivery companies under its Delivery Service Partner program, and the company is willing to help its own employees make the transition to being owners of such companies.
Amazon's Flex Delivery Program Far from Ideal
Amazon has used its own Amazon Flex service to help with package delivery. This is a crowdsourced program that uses gig workers to make final deliveries of products, but there have been problems. Fluctuating gas prices, potential insurance issues, and general logistical challenges make the Flex program less than suitable for an ambitious undertaking like one-day Prime delivery.
The Flex program requires contractors to download an app and says that drivers can make up to $25 an hour delivering packages with Amazon. It's not used in all areas, and drivers say that it's good for supplementing income but not necessarily as a full-time gig. Amazon Delivery Partners will operate on a completely different model, where Partners build and own their own delivery business.
Amazon Wants to Reduce Reliance on Postal Service, Other Shipping Providers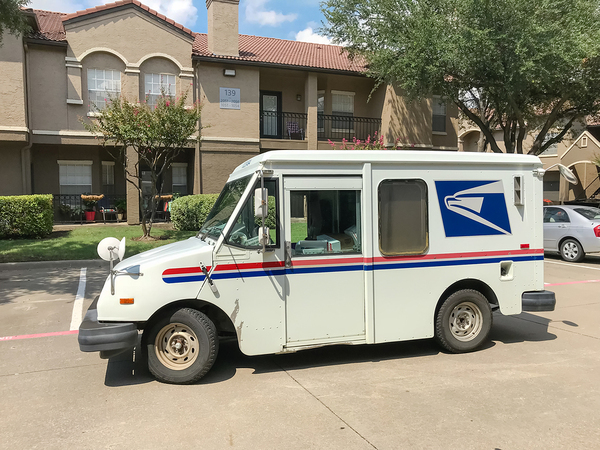 In 2013, Amazon entered into an agreement with the U.S. Postal Service for last-mile delivery, which is typically the most expensive part of the delivery process. Late in 2018, however, the USPS asked for a rate hike for the services Amazon uses due to the enormous volume of packages shipped. Amazon also uses other third-party shipping providers like UPS and FedEx for last-mile delivery.
However, the company wants to take more control over this part of the delivery process, and Amazon Delivery Partners is a major first step toward doing so. 
Amazon Tapping into Own Employee Base for Program
Created in June of 2018, the innovative Delivery Partner program allows entrepreneurs to build their own delivery business specifically for Amazon. While anyone with startup money and a threshold amount of liquid assets can become a Delivery Partner, Amazon plans to offer financial help to its own employees who want to participate. 
The company will offer up to $10,000 in startup costs plus three months of gross pay to employees to leave their current positions with the company and become Delivery Partners. Upon starting a Delivery Partner business, owners are considered outside contractors, leasing company-branded vehicles that are to be used solely for delivering Amazon packages. Amazon envisions a network of Delivery Partner companies with fleets of 40 or fewer vans and 100 or fewer employees. 
Companies like Amazon rely on a strong innovation strategy, particularly in a time of low unemployment. By innovating the last mile of delivery, the company hopes to strengthen its competitive edge while reducing its reliance on non-Amazon-associated delivery. Amazon is willing to pay to help its own employees be part of the solution.
Amazon is no stranger to innovation, but every company needs a strong innovation strategy in today's fast-paced business world. If you need help with yours, we invite you to contact us.