While creativity is central to any innovation strategy, it doesn't come on tap. Even those who make their living by thinking up new ideas can struggle at times. Drawing from the research behind our infographic. Here are eight activities that promote creativity that you can do right now.
Physical Activity
Taking a walk, doing some yoga, going for a bike ride, all of these have been found to make you more creative. It's especially true if it's a type of exercise you do regularly, but why?
Studies have varied on the topic, but the best answer appears to be that it sets a specific time limit where you have to take your mind off the problem and focus on something else, using a different set of mental skills.
In addition, exercise has strong effects on brain chemistry, releasing mood regulators such as dopamine, norepinephrine, and serotonin, as well as endorphins. It can also help release frustration and other emotions. So you come back to the task in a better mood, feeling refreshed, and potentially more creative.
If exercise doesn't fit your schedule, mindfulness has also been found to help. Ten minutes finding your center, going through a guided meditation, or otherwise taking a step away mentally can work wonders for creativity.
Change Settings
Surveys have found that people feel more creative when they get out of the office. Maybe they go to a bar to sit down with colleagues and hash it out away from the office. Perhaps they go down to the coffee shop to have an informal chat. At a distance, some people may set up their videoconferencing in an area away from their desks.
This stimulates creativity by shifting the circumstances around your discussion. Moving to the coffee shop where it may be a little quieter and less distracting, for example, might help you focus while going to a pub for a post-work drink, and informal chat might help some of the team loosen up. Even the drinks might have something to do with it, a cup of coffee, or just one drink at the right time, can help get the gears moving.
Use the 50/10 Rule
The 50/10 Rule is simple: If you're working on a complex task, do so for 50 minutes, step away for 10, come back for another fifty, and so on. The ten minutes can be used to do anything else, from performing a brief meditation to walking around the office to chat with a friend about something, to cleaning up some emails.
The stepping away helps because beyond a certain point, you'll simply use up all your stamina. It's been found that even the most focused of us have a limit to our attention spans. A break helps our brains relax, and then we can get back to the task at hand.
Play
While it may not seem productive to fire up a game, you might be surprised by the results. Play can be productive because it's less structured than work. Even a simple game, like Sudoku, has simple rules and simple goals that allow you to shift mindsets for a while. It's also helpful if you're frustrated because games offer goals where you can get something done and feel that moment of achievement.
Similarly, group games where you work together to achieve a common goal or experiment to find the best solution can stimulate new ideas.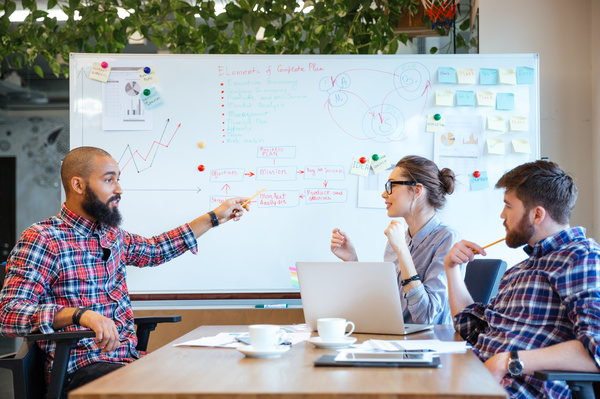 Have A Chat
Encouraging your team to talk with people outside the group should be part of your approach in the first place. The more people we talk with and bounce ideas off of, the more diverse the ideas that come back will be.
Remember that listening is key. It's easy to cut people off when talking with them because they "don't understand" something, but wait and listen. They may have a valuable perspective on your issue.
Switch Formats
One of our great advantages in the modern world is the multitude of formats we have to brainstorm in. If you've been typing on a laptop, put it away and fire up the tablet. If you're primarily sending emails, get on the phone, or meet in person.
There are a number of advantages to different creative formats. For example, if you switch from an in-person meeting to emailing back and forth, you can shift from saying what comes to mind to typing it out and thinking about it for a moment. Reading over what you're going to say may lead you to what you really want to say.
We also can get stuck in "rituals" with different formats. Going back to email, if you look at the emails you send, particularly informally, you probably use a set pattern. There's likely a common greeting, a set number of sentences, and then a common closer, such as "Thanks!" Shifting formats means you'll break this pattern and try something new.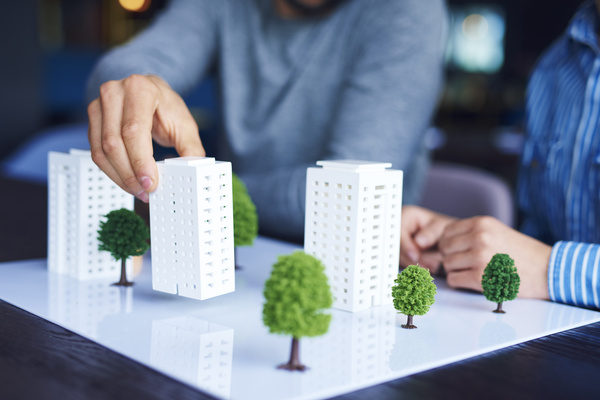 Make It Concrete
Diagramming or designing something that was formerly abstract can help highlight the possibilities of it. A superb example of this is Professor Daina Taimina, who used fiber arts to create a model of a hyperbolic plane, using an algorithm she developed with her husband. After it was mentioned that nobody had ever created a three-dimensional representation of one.
While you don't have to break out the needles, look for other formats you can translate your idea. Or your obstacle, into. Build a prototype, diagram out a process instead of talking about it, construct a physical model, or run an experiment.
Change Tasks
If all else fails? Leave it alone for a while, and go do something else that needs to be done. It's a common tactic among creative people to work on a project for a while. When they feel stuck or frustrated, to simply walk away and deal with something else. The theory is your brain works on the task subconsciously, yet whether that's true or not, it's effective.
These are just a few examples of activities that promote creativity. To learn more and make the most of the latest research into creativity and innovation, schedule a creative consultation now!