An innovation management consultant helps organizations establish innovation programs and keep innovation on track. Innovation management consulting has emerged as a profession as businesses, nonprofits, and other organizations have started prioritizing innovation.
Organizations of all kinds have watched as innovative companies disrupt industries and change the competitive landscape. Clearly, innovation is no longer optional but is mandatory for maximum success. Innovation management consultants may work with one or more business aspects:
Culture. Organizations mired in old ways of thinking have trouble embracing innovation. Consultants help them break out of counterproductive attitudes.
Hiring. Innovation management consultants may help businesses identify the type of talent they need to create a culture of innovation.
Goal Setting. Trying to innovate everything at once can backfire. Consultants can help organizations set and articulate goals that support innovation.
Idea Creation. Innovation management consultants don't come up with innovative ideas, but they can help identify problems like bureaucracy and silos that stand in the way of them.
Market Identification. Going after the same target markets as competitors isn't always the best strategy. Consultants can help innovative companies identify underserved markets to target.
Could your business benefit from the services of an innovation management consultant? Here are four signs that it might.
1. You Want to Start an Innovation Program or Department
Companies that have never had an innovation department or that haven't conducted innovation initiatives may not know where to start. Innovation management consultants help define the scope of the challenge, set milestones, and guide companies through the steps involved in creating innovation initiatives or innovation departments. 
2. Your R&D Department Isn't Getting the Results You Want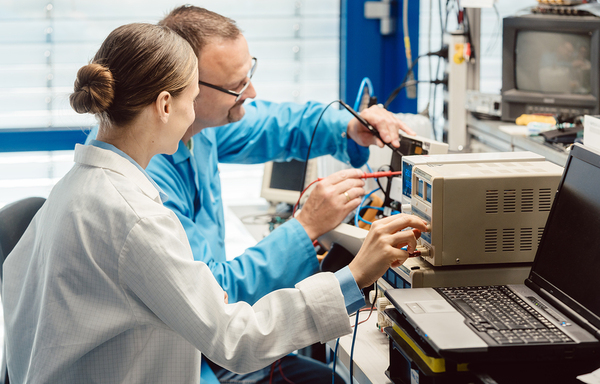 Sometimes R&D becomes isolated from the rest of the organization and from the outside world. The right consultant can help draw attention to external innovation sources and teach R&D professionals about innovation platforms. This can open up channels that will help new innovation ideas flow and increase the chances of innovations becoming reality.
3. You Need to Choose Innovation Tools but Don't Know Where to Start
Alongside the rise in the importance of innovation has come an increase in the number of innovation tools available. Trying to evaluate them can be overwhelming, but an innovation management consultant can help. Identifying needs and goals and matching them up with the right tools for the job can help innovation go from being a buzzword to being a thriving process and part of the organizational culture.
4. Your Innovation Efforts Aren't Delivering Results
Maybe you have an innovation program, but the results have been disappointing. A consultant can help you learn where things are going off-track. Perhaps innovation initiatives aren't getting the internal publicity they need, or maybe the company needs powerful tools to manage and evaluate ideas. Getting to the bottom of why innovation initiatives aren't working can prevent a company from scrapping its program and having to start over.
The rise of innovation management consultants highlights the importance of innovation to business. Not every organization needs one, but every organization does need to be open to innovation and willing to put in the work required to bring innovations from concept to execution. 
IdeaScale is an idea management platform that helps organizations like yours tap into the power of innovation and bring great ideas into reality. Whether you use internal initiatives, crowdsourcing, or something in between, you need to have powerful, flexible, scalable tools to make it happen. If it's time to put innovation to work in your organization, we invite you to get the demo today.