Overview: In 2017, Davidson College redesigned its innovation program for more transparency, engagement, and democracy. The process was designed to bring in and launch as many ideas as possible, built on the IdeaScale platform. This became particularly important when the COVID pandemic impacted the campus, leading to rapid change.

Building An Inclusive Innovation Practice
In 2017, a team led by Davidson's director of innovation initiatives, Kristen Eshleman, found that the university had an effective way to gather incremental innovation ideas and put them to work. Yet, it also found the university needed something at a larger scale with a broader scope. Ideally, that brought together faculty, students, and administration.
According to their research, the ideal process would be transparent and ambitious, aiming for larger changes in the campus and its culture. It also needed to support experimentation, both to support ideas and give students room to test theories and approaches. They came up with the IdeaTrek concept, built on IdeaScale's platform.
IdeaTrek uses two tracks. The first is for general ideas, which are always open through a digital "suggestion box." The opportunity is carefully assessed by stakeholders across the campus, with feedback provided, before a final committee makes a go/no-go decision. The process is fully transparent, moves quickly, and offers a clear record that anyone can access.
The other track uses short-term, focused campaigns with deadlines. Stakeholders develop the values, goals, and teams that will build ideas. The teams, which are cross-functional and picked to represent Davidson's full diversity, collect the ideas and vet them before passing them to pilot teams who will test them for feasibility, using multiple iterations.
The pilots are reviewed, and a go/no-go decision is made. This process was carefully established within the community and was popular. It turned out that Davidson had put that process in place just in time.
Facing COVID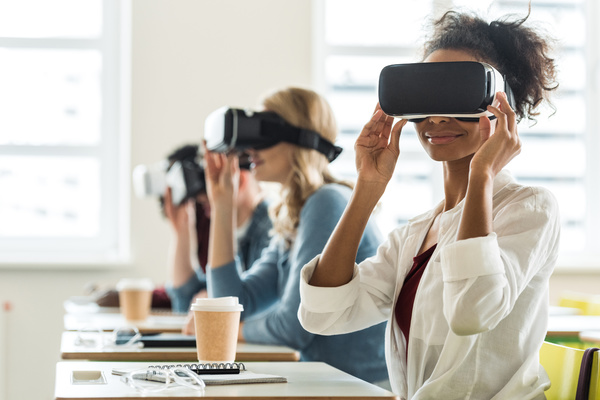 When the COVID-19 pandemic arrived, Davidson turned to its innovation process to address the rapid change and safety challenges the pandemic presented. The process was used to develop ideas, solicit feedback, refine approaches, and address concerns as they arrived.
The first use was to adapt how Davidson taught classes. First, the college implemented a new academic calendar that shortened the semester to 13 weeks, allowing students to get caught up and have more interaction with each other and faculty.
Next, a digital wellness offering was assembled for the entire college offering online fitness classes. Yoga, boot camps, physical education, and much more were made available for the Davidson community.
The same process conceived and implemented a faculty boot camp on digital learning that, while optional, saw 96% of faculty attend and complete. For students, new courses and internships were created to help maintain educational momentum.
As the pandemic unfolded, Davidson College demonstrated the need for an innovation practice built on the right community and the right tools. Drawing on that process helped the school adapt to sudden and potentially difficult changes with alacrity and a degree of grace crucial to maintaining a positive educational atmosphere. To learn more, request a demo.