Product innovation moves companies forward. It helps leaders collaborate to drive change and promote growth. Business leaders constantly work to define new trends and increase the time it takes to get products out to customers. In a recent article, executives report moving 20 to 25 times more quickly than in recent years on improving business processes. Here's how one company developed a future-forward plan to integrate its disparate brands through idea-sharing.
Who is SNP?
SNP provides global solutions to organizations undergoing digital transformation. Through flexible solutions, enterprise customers can transform the most complicated SAP landscapes using automation while saving time.
Dr. Andreas Schneider-Neureither, CEO and founder of SNP, is committed to ongoing product innovation and improvement. In 2019, she began reaching out to SNP's global employees and partners to develop a future plan for the company.
This plan utilized the collective intelligence of everyone involved and relied on idea-sharing to succeed. Dr. Neureither launched a cloud-based innovation community on IdeaScale's platform to give everyone a place to innovate.
How Was the IdeaScale Community Created?
Marketing and Communications Leader Hartmut Freund and Knowledge Management Team Lead Thorsten Hoppart formed the idea management team to roll out the innovation plan globally. Freund's strong background in marketing and communications, plus Hoppart's networking abilities, are a large part of their success.
SNP initially launched three flagship campaigns to get the creative juices flowing. Employees were encouraged to share ideas about new products, cost-saving opportunities, and OneSNP. This third initiative identifies ideas for globally integrating brand and company experience.
SNP advertised the new IdeaScale community through an email announcement. A booth was also established at the annual OneSNP Day, describing what the new program could do.
SNP hosted a digital roadshow via multiple webinars for each country where they operate. They used this opportunity to demonstrate how the software works and how employees could contribute ideas.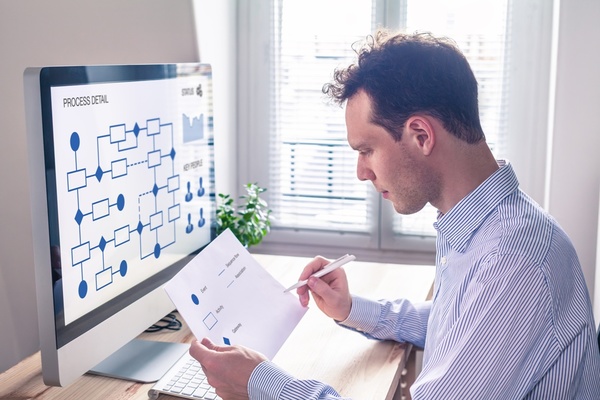 How Were Ideas Shared?
When ideas were entered into the SNP IdeaScale community, the idea management team formulated proposals based on those initial suggestions. Each proposal summarized a particular idea, highlighting the required time to complete the new initiative.
This team also figured out the financial resources needed to implement the idea and the potential impact of doing so. Proposals that show likely financial gain are referred to the business staff responsible for implementation.
As a further incentive, the idea management team named a winner to receive the annual SNP Innovate Award. The participant who presented the idea with the most promise was invited on stage during OneSNP Day and given a trophy, plus recognition by SNP's CEO. This award would be given each year in appreciation for such high-level employee engagement.
Many ideas were implemented immediately. One example was setting all printers to print in black and white by default. Others, like a global search to find information across various platforms, are still in progress.
All these ideas are designed to streamline SNP's business processes and provide a better customer experience. The SNP idea management team will continue using the IdeaScale platform to update processes regularly and share new ideas. As Hartmut Freund explained, "IdeaScale helps to promote creativity and exploit the potential for improvement."
Want your own IdeaScale community for sharing ideas?  Contact us to Schedule Now.