Machine-readable technology is one of the most important innovation processes in use by organizations today but poses key challenges for government entities. Machine-readable data can be read and interpreted by a computer, streamlining tasks across multiple platforms. 
The structure of machine-readable data is simple, laid out in an open data format that permits easy interrogation by a computer. It doesn't require a specific app to use, so why are government organizations finding it so difficult to implement?
Data Formatting Issues
While machine-readable data uses a simple structure, most government data is developed for humans to consume. It typically takes the form of tables, graphs, or PDF files which must be physically copied or manipulated should the data need to be reused.
Making this data available in a machine-readable format means it is quicker and easier to use. Converting it can be as simple as exporting the data from its raw source to a format that is appropriate.
Appropriate Data Formats
If the data is tabular, typically seen in financial reports or statistics, the preferred formats are CSV, though JSON and XML may also be acceptable. Avoid Excel's default XLS formats if possible. If your government agency uses this format extensively. Go ahead and provide that as doing so is better than not offering anything.
If you have textual data such as reports and publications, use HTML, TXT, and accessible PDFs instead of Word documents. If there is tabular data within the textual data, publish it separately as CSV or another appropriate format.
For data containing elements of geographical location, use GeoJSON, CSV, KML, or GML formats. Avoid publishing shapefiles or tab files due to their complex and proprietary of their formats.
How Machine-Readable Data Relates to the Citizen Experience
Governments all around the world seek to improve customer experience and satisfaction by providing a greater level of efficiency in carrying out their missions. Putting citizens at the heart of what they do is critical in improving performance.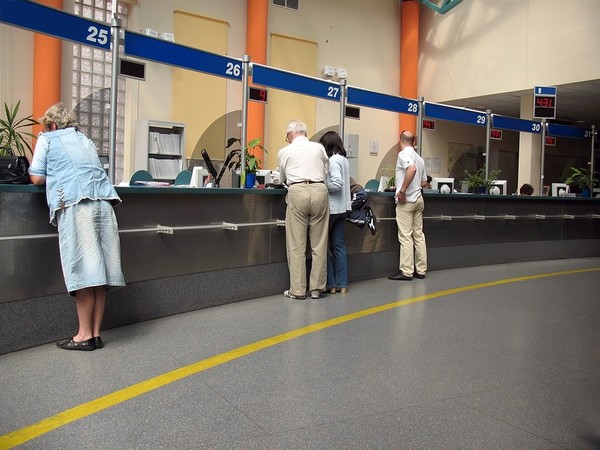 Citizen experience is driven by technology. A recent survey revealed improvements in customer service were cited as a top priority over complying with regulations. Government agencies must collaborate with other agencies and the customers they serve to improve the overall experience.
Governmental Challenges
There are several challenges facing government agencies today that require the use of innovation processes to overcome. Figuring out how to meet citizens' needs involves providing the right information delivered in the right way at the right time.
The citizen experience should evolve with the technology used to create it. According to recent research, only 21 percent of customers complete their business with government organizations on the first try.
Machine-readable data speeds up multiple processes, making it easier for government organizations to serve citizens. This data can be extracted and aggregated much faster than if it was read by a person.
Machine-readable data can also be analyzed quickly, allowing it to be broken down into useable data sets. Computers can identify patterns in data that aren't as obvious to the human eye. Using machine-readable data also saves employees time while cutting down on the possibility of human error.