Innovation is at its best when everyone in your organization is involved in the process. Are your employees engaged with your company's innovation strategies? Employees who are directly engaged with what's going on in the company will feel a stronger need to innovate than their disengaged counterparts. Where do your employees fall on the innovation spectrum?
How to Measure Innovation Sentiment
Some metrics will be easier to decipher than others. Votes on innovation measures and clicks on your innovation platform are fairly straightforward. Still, you need more data, and there are other forms of engagement that will help you form the bigger picture.
Run a satisfaction survey that includes a net promoter score (NPS) as another measure of engagement. Ask your employees to rate from one to 10 how likely they would be to recommend the platform to a friend or other business.
You can also devise other surveys or questionnaires for employees to answer that will reveal how they feel about your organization's innovation strategy and whether they feel their contributions are important. This shows your employees you care what they think.
Deciphering the Numbers
Pay close attention to the numbers. Do they derive from clicks or from other types of participation? If much of your engagement is coming from a few key innovators, what can you do to encourage participation from others in your company? Do some employees feel innovation strategies don't matter? Understanding the numbers will help you figure out how to encourage others to offer ideas.
Once you have some preliminary data, try crafting another survey. You may have information such as how many clicks you're platformed received, but you need to know why that particular action was taken. This will also give your employees the opportunity to provide opinions and observations in more detail.
Some may be excited to innovate while others will be hesitant to accept change. This additional information will tell you where to concentrate your efforts and help you motivate employees in ways that drive results.
Encourage Innovation
Sixty-three percent of companies now employ chief innovation officers to help drive innovation, largely because innovation is key to gaining a competitive advantage in today's marketplace. Successful innovation strategies drive profit over the long term.
Some proven techniques for encouraging innovation include:
Model a top-down innovative mindset by ensuring leadership within your organization is actively involved in any innovation initiatives.
Prioritize employee satisfaction and engagement.
Empower employees to tackle department-level challenges with a reasonable degree of autonomy.
Identify and motivate intrapreneurs within your organization.
Embrace co-creation and ditch a hierarchal management approach.
Use an idea management platform to run your innovation program more efficiently.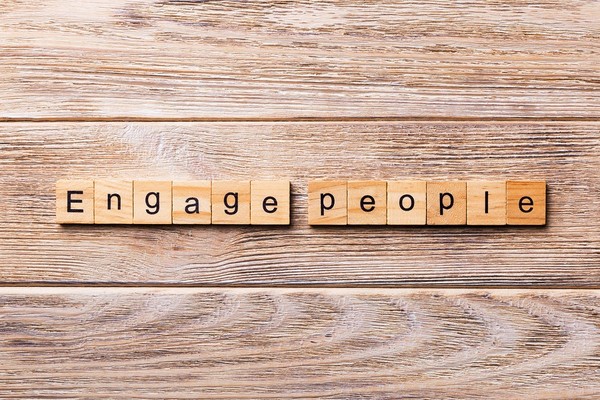 Give employees the tools to learn about innovation. A recent survey revealed more than 25 percent of C-level executives have employed a designated innovation leader. Consider adding such an individual to your organization to help keep employees motivated and in the know.
Want to know more about our innovation platform? Contact us today to request a demo.