IdeaScale is gathering trends to inform their view of the future of innovation. To do that, they are asking futurists, innovation leaders, entrepreneurs, and other forwarding-thinking business leaders to answer at least one of three questions in their Future of Innovation Campaign. Change happens fast. Technology creates opportunities at lightning speed, which presents companies with more ways of making money than ever before.
Some of this change happens out of the necessity to solve a particular problem. For example, the COVID-19 pandemic required companies to change how products reach customers. Contactless delivery, formerly seen as a business technology trend, became a requirement that experienced a 20% increase in the past year.
Markets and supply chains are connected across the globe, increasing efficiency and expanding customer reach. Though the landscape is often unpredictable, innovation paves the way for unprecedented success.
Ideation
The first stage is ideation. IdeaScale is looking for ideas to inform the future of innovation.
Submissions will be relevant across industries and organizations. They will encompass the experiences of the individual participants.
All ideas are welcome. None is too big or too small.
This is an opportunity to share your idea of an ideal future of innovation and how it relates to you. All participants will have the opportunity to vote and comment on other ideas.
Next Steps
Following ideation, idea teams gather to provide information about the ideas they submitted. They will also answer questions designed to refine those ideas and build proposals. This will lead to the implementation process.
Why Innovate?
Participating in the IdeaScale campaign enables you to shape the future of innovation. Your ideas help inform coming changes in your industry, creating a positive global impact on business.
Innovation results in new creations. These can be products, businesses, or both.
Startups are a common result of innovation. New ideas lead to new companies that serve a specific customer niche. For example, 7.1% of all global startups are in the financial technology (fintech) industry.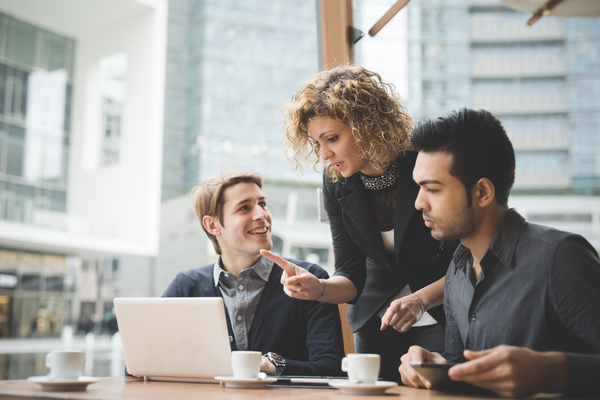 Innovation creates brand awareness by promoting products in a new way. Ideas lead to new ways of thinking, which cross-pollinate from one industry to another.
Innovation sustains economic growth. It leads to new products or services, plus improves important processes.
Innovation is about looking ahead and planning for change. This requires a willingness to embrace technology and transform along with it.
In addition to creating new products, innovation also adds value to existing ideas. Business leaders must be innovative to stay ahead of the competition.
Innovation continually improves an organization. Whether you are increasing proficiency in the workplace or finding new ways of reaching customers, new ideas lead to growth.
Innovation reinforces brand development. This includes everything from product improvements to new packaging. This keeps your brand in the minds and eyes of consumers.
Keeping up with innovation trends is essential to future success. Outdated processes lead to inefficiencies in all areas of an organization. Predicting future trends enables you to change how quickly and efficiently you meet customer demands.
Contribute to the Future of Innovation
Learn more about the IdeaScale Future of Innovation Campaign and submit your ideas today! Request a Demo to get a first-hand view of how IdeaScale's solutions can help your business.