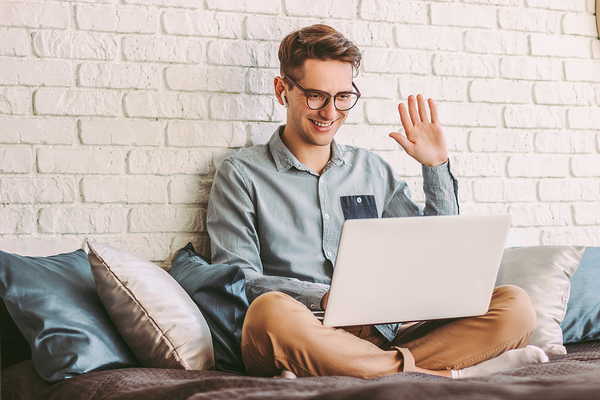 Virtual conferences have become widely used in every industry. While they may not seem productive, they have more to offer than you may think in terms of generating new ideas.
Video conferencing allows for face-to-face communication via software. This is crucial for employees working remotely from home, a trend that is expected to continue growing now that 55% of companies allow for this type of work. 
Why Use Virtual Conferencing?
Virtual conferences provide ideal opportunities to network with people globally. They save organizations time and money, plus allow for idea sharing on a broad scale. Here are some ways to get the most out of your next virtual conference.
Plan Ahead
Planning ahead is key. If you need tips on how to generate ideas, prepare as far in advance as possible. This will help you get the most out of attending.
Treat your virtual conference like any other. Block off time on your calendar for preparation and the event itself. More people attend these conferences because they are convenient and don't require travel. Consider this a major outreach opportunity.
Register In Advance
Register as early as possible. This gives you an opportunity to ask questions before the event.
If you are not familiar with the conferencing platform, download it ahead of time. Learn its features so you can get the most out of the conference.
Take Part
Get involved in the conference rather than just lurking in the background. Ask questions, and seek out other people in your industry.
Write down the sessions you want to attend. You may need to prioritize them if times overlap. Many conferences are recorded, so you may have the option to check out the ones you miss at a later date.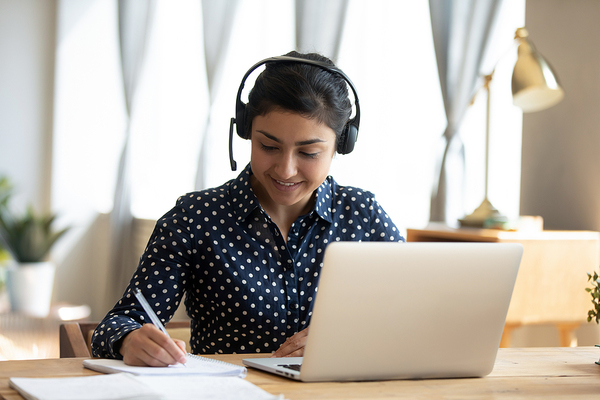 Take Notes
Take notes during conference sessions. Write down the names of presenters and other attendees who you want to contact later.
Use social media to promote takeaways. This is a great way to reach a broader audience and network while the conference is happening. You may increase your followers along the way.
Likewise, comment on the social media posts of other attendees. Networking is crucial, and this is a great way to do it.
Take part in virtual happy hours or coffee events. These provide opportunities to get to know other attendees in a relaxed setting.
Minimize Distractions
When you are attending a virtual conference, it's easy to become distracted by your surroundings. Set your computer up in a quiet place where you can concentrate.
Avoid multi-tasking. It's tempting to open other apps and complete work or send emails while watching a video. Doing this will take your concentration away from the conference, and you will miss valuable information.
Actively Participate
Ask questions and provide feedback during the virtual conference. This will help you and your business get noticed and can result in major networking opportunities.
Take part in the discussions. These can start the idea sharing process there at the conference.
Check out pre-recorded sessions. They won't need to be a priority because you can listen to or watch them any time as long as they are available.
This leaves you free to attend other sessions. You can also take notes at your own pace.
Virtual conferences help increase communication skills. According to a recent survey, the number of companies who offer remote work is expected to rise to 77% over the next three years.
Look at the conferences as a means of learning and strengthening relationships with other professionals. This opens doors for collaboration, which leads to idea sharing.
Want to get the most out of your idea sharing experience? Request a demo today!