Diversity is a crucial component of a successful innovation strategy. It drives market growth and helps everyone in the workplace embrace different ideas. According to research on how diversity can drive innovation, there are two types of diversity: inherent and acquired.
Inherent diversity includes traits people are born with such as ethnicity and gender. Acquired diversity includes traits learned from experience. Businesses whose leaders exhibited at least three traits from each category as being two-dimensionally diverse.
This research revealed companies with 2-d diversity were more innovative and performed higher than other businesses. Their employees are 45% more likely to experience market share growth in one year, and 70% more likely to win over a new market.
Promote Out-of-the-Box Thinking
Employees from diverse backgrounds will bring different ideas to the table when implementing an innovation strategy. Leaders who support diversity will fight for full inclusion so those ideas can be heard.
Inherently diverse leaders understand how to meet the needs in under-leveraged markets. When at least one team member shares traits with the end-user, the entire team can better understand the needs of the target market.
Acquired diversity helps establish a culture where all employees can contribute freely. There are six components of this culture that encourage out-of-the-box thinking. These are:
Ensure all employees are heard
Create a safe space to propose novel ideas
Give team members the ability to make decisions
Share credit for achievements
Provide actionable feedback
Implement team feedback
Recruit a Diverse Workforce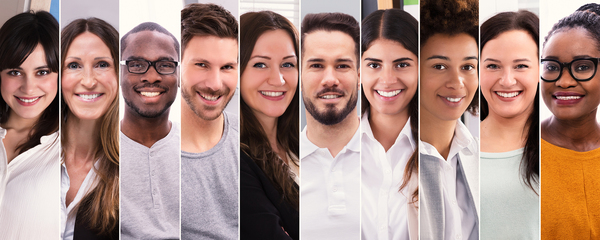 Studies show teams with a mix of inherent and acquired diversity are more productive than those that are not diverse. Create a welcoming and inclusive culture as part of your innovation strategy so talented employees will want to remain.
Research shows leaders feel they are not doing enough to create diversity in the workforce. Of the corporate directors recently surveyed, only 16% believe their businesses scored "excellent" on recruiting a diverse staff.
Why Diversity Matters
Diversity presents valuable business opportunities. Directors who recognize the benefits of creating a diverse workforce see how different talents and experiences improve customer satisfaction.
Diversity and inclusion drive positive results. These factors of a successful innovation strategy produce actionable results and help teams prepare for higher levels of decision making. Differences among employees show the need to consider alternative points of view.
Diversity improves overall communication. As various points are discussed, team members learn different ways of communicating their thoughts to others. It encourages employees to broaden their views so they will see various perspectives.
Diversity requires team members to be open-minded. As they learn to work together, they will also better understand the needs of their fellow co-workers as well as customers.
A team whose members recognize different perspectives will succeed in finding new market opportunities. They can also reach areas of the market to produce better results and meet the needs of all customers.
Check out Idea Scale's positive message of diversity and inclusion, and help spread the message.
Want to begin creating a truly diverse and innovative workforce? Contact us to get the demo today.