Agile Transformation is where behaviors evolve, and decisions improve to reach success. The journey involves acting on learning to create positive experiences.
The Agile Transformation journey is one of triumphs and obstacles. Both result in important lessons. Understanding agility is the first key to making it happen.
Many companies see the need for agility and are tailoring their methodology. Research shows 46% of organizations use or have used some form of an agile approach in the past year.
What Is Agility?
Traditional organizations are static, relying on what has always worked before to carry them through. Agile organizations recognize the need for constant change. They form a network of teams who learn and make decisions in quick succession.
Agility occurs in cycles. As teams gain knowledge and learn skills, they pass this data onto areas where it is most relevant.
Benefits of an Agile Organization
Agile organizations can adapt to change on an ongoing basis. This makes them more stable and efficient.
They adopt a common purpose and spread that throughout the entire company. Decision rights are given to teams who are most affected by certain types of data.
Making the Transformation
The Agile Transformation must be comprehensive. It should encompass several areas organization-wide. These include:
Strategy
Structure
People
Technology
Process
The planning process will occur in stages. You will be able to plan certain aspects upfront, while others will happen as you go.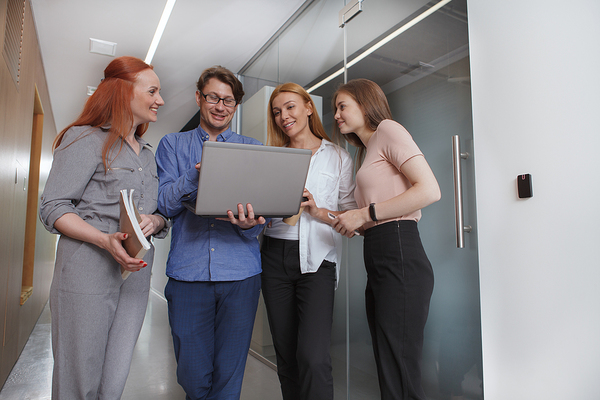 Paths to Agility
There are different paths to an Agile Transformation. Some organizations adopt agility from the very beginning, while others take a different approach.
There are three basic types of agility paths. These are:
All-in
Step-Wise
Emergent
All-In involves an organization committing to go agile all at once. The transformation then occurs in a series of waves.
Step-Wise is systematic. Here, the transformation is more discreet.
An Emergent path takes the approach from the bottom-up. This causes the transformation to occur in separate parts of the organization at different times.
Last Words
Agility is common in certain industries, such as the technology sector. Most industries, however, need to undergo an Agility Transformation. The scope, pace, and approach will vary with each, but all will share certain elements. Agile organizations aim for success. They design and drive the new operational model. All these elements relate to one another and commonly overlap.
Teams need to understand how agility will add value to what they do. This value will transcend from one team to the next, and ultimately throughout the organization. Successful transformations require strong leadership. This comes from the top and is supported in all areas of the organization. Though the agile transformation journey is seen as necessary, knowing where to begin is more than half the battle. According to a recent survey, fewer than 10% of senior executives think their organization is highly agile.
One way to build an understanding of an Agile Transformation is to visit agile organizations. Seeing the effects of this type of transformation will inspire other leaders to create an agile model.
Do you want to learn more about the transformation journey? Join this IdeaScale live webinar on March 23, 2021, at 10:00 AM Pacific Time (U.S. and Canada).