Government innovation and private sector approaches are meeting to advance the prediction, reaction, and protection of municipalities and their infrastructure. This includes getting better data and modeling, building more resilient structures, and developing new ways to quickly alert citizens and help them protect their own safety, which has inspired IdeaScale's Climate Action Sweepstakes.
The Challenge
Extreme weather events are becoming more common, and more devastating. The National Oceanic and Atmospheric Administration (NOAA) estimates that in 2021, just in America, there were twenty separate disasters costing governments and private entities over a billion dollars each.
These range from hurricanes and wildfires to extreme swings in temperature and drought. Even on a day-to-day level, severe weather is causing problems. Major weather events shut down airports, snarl supply chains, and can cause problems that don't make the news.
For example, highly localized and intense precipitation events, called microbursts or "rain bombs," can quickly flood stormwater infrastructure, clogging drains, flooding basements, closing businesses unexpectedly, and stranding motorists. Everyone is in the line of fire, and that's led to government innovation in collaboration with private entities of all stripes.
Knowing About Disaster Before It Strikes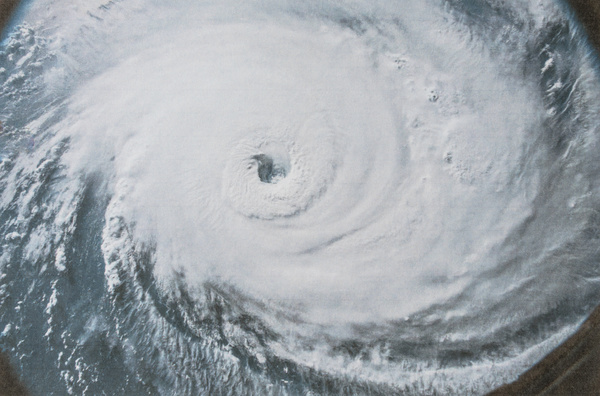 It begins with more effective prediction. Meteorology had already been seeing enormous advances thanks to more satellites, better data and observations, and machine learning. In 2017, Congress ensured this would continue by passing the Weather Research and Forecasting Innovation Act of 2017, which helped NOAA create "a focused program of investment on affordable and attainable advances in observational, computing, and modeling capabilities" to drive better forecasts and share data commercially.
The program had a few immediate goals, such as expanding the window that tornadoes can be predicted beyond one hour in advance. It also has encouraged NOAA to collect data beyond its already extensive network, such as drawing on weather data from private satellite networks. Most recently, NOAA entered into a partnership with Google to draw on its AI capabilities.
The ultimate goal for NOAA is to combine private-sector information and technology with its own robust scientific work to advance weather prediction. Being able to see when forests are drying out, spot depressions before they can become hurricanes and more accurately predict their paths, and tell when temperatures will drop or rise to extremes will help citizens act and protect vital infrastructure.
Preparing Before The Strike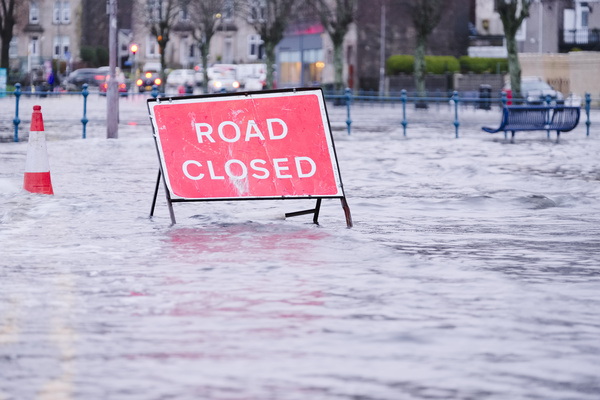 That said, knowing an event is coming doesn't help if people don't have the tools to prepare for it. While current weather prediction and reporting are robust, analysis of tweets has found that what we view as "normal" weather is a moving target. We tend to focus on the last two to eight years as our metric for weather, which can explain the seeming apathy with which record-breaking storms and other problems are greeted.
One step involves communicating the scale of the problem. To return to our rain bombs example, sudden "nuisance flooding" can be far more dangerous than it sounds in coastal communities with many low-lying roads, as it can close off access to vital services or choke traffic down to a bottleneck if there's a need to evacuate.
Many public-private partnerships are turning the information people share publicly to better anticipate problems. One example is the driving app Waze, which has already shown promise in alerting emergency services to road accidents and other issues. Government innovation is looking to draw on this private data to spot and thwart traffic problems during evacuations and reroute people so they can arrive safely.
In other respects, this is happening behind the scenes. Energy provider Eversource, for example, has to develop hyperlocal weather predictions near its infrastructure. The idea is that if Eversource better knows what it's being hit with, it'll be able to avoid power outages and other problems, lessening the impact of extreme weather and tying the data to other work the school is doing on power outage prediction.
Resilience In The Face Of A Changing Climate

Finally, there's the question of resilience. This involves building infrastructure through a mix of new systems, redesigning what exists, and using nature to deal with a changing climate.
Nature-based approaches have a surprisingly long history. The book Design With Nature by Ian McHarg was first published in 1969 and launched a movement that advocates using natural solutions in planning and design.
One example comes from Dallas, where the private land trust Rosewood Ranch had a vast tract of land that was unusable for any sort of agricultural purpose. When it rained, it became too muddy and full of sinkholes to use, and when dry, it became impossible.
So the city worked with the trust to redevelop it into a "rewilded" constructed wetland with public access, turning it into part of the city's infrastructure and a park area where people could get closer to nature. As rain events have become more common in Dallas, it's helped give the city a more natural place to put it.
Redesigning what exists may seem intimidating, yet novel approaches are yielding benefits. One common example is "brownfields-to-brightfields," a technique where private developers lease property with major liabilities, such as Superfund areas or landfills, and turn them into solar farms.
Over the long term, this helps communities emit less carbon and reduces strain on the grid during extreme weather such as heat waves. And in the short term, it converts property that was a cost into one that provides revenue for municipal budgets and cuts power bills for local residents.
For solar developers, it provides them land unencumbered by zoning concerns or discussions of alternate use. In many cases, the land simply isn't fit for any other purpose. It also provides them with a customer for the power they generate, reducing the risk of construction.
While government innovation and private partnerships won't solve every climate problem, they're beginning. At IdeaScale, we're doing our part with the Climate Action Sweepstakes. First prize is a full regenerative program, where the IdeaScale team works with your organization to develop a compelling blueprint to reduce your climate impact while energizing your staff with a crowdsourcing approach. By working together, we can ensure a better future.