Do you want to know the secrets to success through internal crowdsourcing and innovation storytelling? NASA's Center of Excellence for Collaborative Innovation — a crowdsourcing platform — unveiled their best practices for approaches to problem-solving in a recent webinar in a move to share what they've learned to help others.
The center was created in 2011 by the federal Office of Science, Technology, and Policy to foster innovation at NASA and throughout U.S. government departments.
NASA@Work, the space program's internal crowdsourcing program, is charged with promoting knowledge-sharing and idea generation. Administrators dub each project a "challenge," and have a specific process for submitting as well as evaluating and accepting them. At the conclusion of each challenge, they award prizes for the best ideas offered.
The team summarized some ways you can recreate their success at your company.
Be a Sherpa
NASA said this is unarguably the most important part of an internal crowdsourcing program. So, you can't lead if you don't know where you're going. Establish clear parameters from day one to reduce friction on the road to success.
New programs — especially groundbreaking ones — are often met with resistance. This is due to fear —of the unknown, change, the possibility that making the change might be too hard or take up too much time, etc. All this builds a wall in the minds of workers. As an innovation leader, it's your job to remove these barriers and make the process smooth for participants.
Choose the Right Problems
NASA@Work administrators don't accept challenges that solve others' problems. They stress that the only way to move forward is to own the problem and participate in the solution.
You must also set expectations for challenge owners because engagement is critical to success. They can't just hand off a problem for someone else to solve. They must comment on the ideas offered. This makes it more likely that more and better ideas will follow because the crowd can tell when the challengers are involved in the process.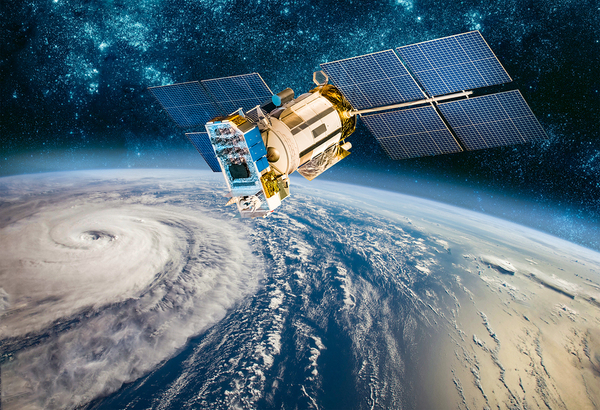 Use a Challenge Worksheet
The NASA@Work team uses the acronym LASSO to help define challenges. The challenge should be:
Limited in scope — The time it takes someone to answer should be an hour or less.
Actionable — Challenge owners should be able to use the ideas.
Specific — Participants should be able to contribute using only their own knowledge.
Supported — Management must support the program.
Owned — The team who submits the challenge must own the problem so they can take the idea and move it forward.
Going through a process like this step-by-step helps facilitate discussion. You can further ask about the challenge owners' background, constraints, requirements, what they've tried before, what they hope to get out of it, etc.
Find the Right Incentive
NASA cautions against using monetary incentives for challenge winners. While not strictly prohibited, it generally sets the wrong tone for the mission of innovation and internal crowdsourcing.
They found through research with Harvard that what people wanted more than anything was recognition from management. So when winners are chosen, they send notifications to their managers.
Beyond that, each winner gets prizes. NASA crowdsourced for ideas about what would be good incentives for workers. Suggestions included items from shuttles that had been in space and astronaut autographs.
Do Follow-ups with Potential Challenge Owners
Follow-ups can take time — years even.
Challenge owners may need to work long and hard to refine their ideas so that they meet program requirements. As a result, they may require assistance or encouragement. However, administrators say this extra effort is worth it to see the challenges through to the final stages of winning ideas, and eventually, fruition.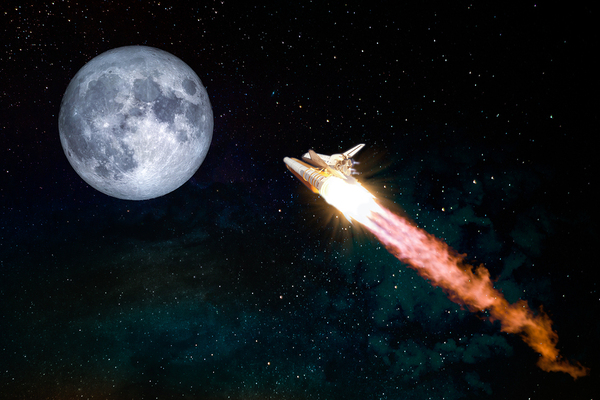 Capture Metrics
Without data to back up your success stories, you will not be able to convince anyone of your program's value. Thus, it's important to keep records about crowds, problems, solutions, successes, failures and any other statistics that are relevant to your company and field.
Some stats that are almost universally useful include your success rate and cost savings, as well as crowd size. It's important not only that you track and store this data, but that you are able to regurgitate some highlights quickly and easily so that you can promote your program in informal situations, such as in an elevator with a member of upper management.
If your company is large, keeping this data organized and accessible can be difficult, so be sure to choose a tool to make reference easy. The inability to keep track of data to promote your program can seriously hamper its success.
Evolve Your Story
As critically important as hard data is, to get the most impact, you also need to foster innovation storytelling.
NASA gave an example in which a challenge owner presented a problem, and the solution came from someone in a department only 300 yards from his office. This type of warm, fuzzy anecdote serves as proof that internal crowdsourcing works.
For help and advice on starting your own internal crowdsourcing and innovation storytelling programs, contact us today.