Overview:
Ideascale's 2021 Innovation Report finds that 2020 made innovation strategy essential. In 2021, we expect to see faster turnaround times on ideas, even faster growth in departments focused directly on innovation, more engagement from leaders, and a shift to a transformational and adjacent change in innovation strategy.
2020 Was The Year of Necessity
We've all heard that necessity is the mother of invention, and the past year was an abrupt education in the truth of that statement. The COVID-19 pandemic forced entire industries to rapidly change economic models, organizations to scale up different forms of infrastructure and build out both internal and external online engagement, and teams to find new ways of collaborating when they needed to stay out of the meeting room. This was reflected in our year-end analysis, where March was the busiest month in a year where our platform averaged 3500 ideas submitted a month.
Nor has the dust settled yet. Even as vaccines begin to roll out and we learn more about the pandemic, the knock-on effects of remote work, lifestyle changes, and unexpected life changes will course through industries and economies. The pandemic is likely to have impacts through 2021 and possibly beyond, which will also introduce new challenges.
What We're Seeing In 2021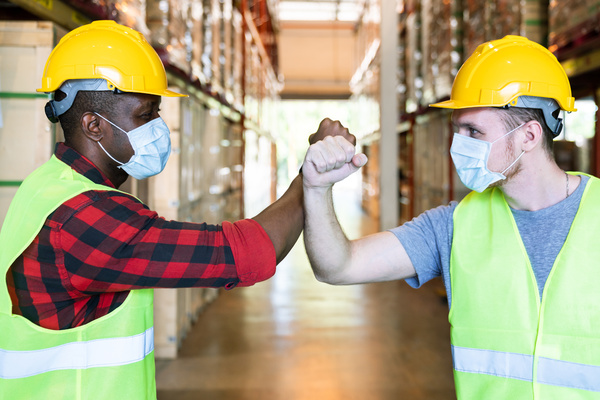 The most vivid changes are in the focus of campaigns and who's becoming involved. Until 2020, we'd see core innovation, where companies look for efficiency and new ideas in their internal processes and approaches, as the leading approach. That changed this year, with only 38% of innovation change devoted to core processes.
The remaining 62% was evenly split between transformational change and adjacent change, where companies ask for new ways to use their existing resources and tools. It's clear that demand drove this change, and we expect it to stick.
This is also reflected in the funding going to innovation. In our surveys, we found that for the first time, more than half of our customers had dedicated budget dollars to implementing ideas and that only 6% expected their budget to be reduced in any way. This helps explain why we saw an 18% spike in confidence that customers have the tools and leadership to make real change within their organizations, and more than half reported engagement with top-level leadership at their organization.
Probably the most fascinating result, however, was how the output was measured. When we asked what the most common performance metrics were for innovation teams, we found that while saving money and time, and collecting and executing ideas, were the most important, close behind were both customer and employee satisfaction.
Last Words
This likely reflects the abrupt change in customer service approaches and employee satisfaction tracking that happened when face-to-face interaction was restricted and eCommerce became paramount. We expect that this will continue into 2021, not least because pre-pandemic, our clients were looking at how to incorporate eCommerce and social engagement approaches into their platforms and processes.
There's much more to learn from our white paper on 2021. To learn more about where the next year will take us, request a demo!