Change Management Software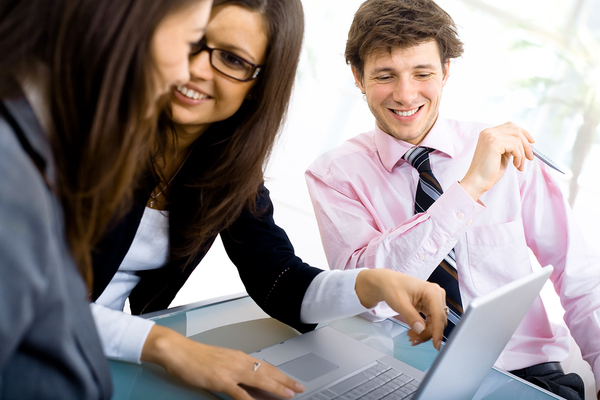 Change management facilitates change without chaos and disruption without upheaval.
What is Change Management Software?
Change management software is a technology solution that empowers any organization to find the best ideas and then make those ideas into business realities. Change management can be the stewardship of small or large changes, but change management software supports the entire process regardless.
With change management software, companies can monitor, manage, and optimize change management through all stages of the change process.
Why is Change Management Software Needed?
Change management software automates key parts of change management, making it faster. By automating parts of the change management process, change can happen more quickly, and the team has greater control over all aspects of the change process. With change management software, everyone has visibility into status and what is going on at any moment, and all data associated with the process is collected so it is both more usable and more secure. In short, change management software allows you to accelerate change management while mitigating risk.
How Does Change Management Software Benefit Your Business?
Change management software gives businesses greater control over the change process by providing structure and tracking and by making course correction easier. As change progresses, it is documented at every step. Many types of change management software offer automatic notifications and alerts, so everyone stays aware of exactly what is required of them. The right change management platform is an integral part of a sound innovation strategy.
What is IdeaScale Change Management Software?
IdeaScale is a cloud-based platform that allows users to gather great ideas, identify the best ones, evaluate the most promising ideas for business relevance and transform those ideas into a new product, process, market, and more.
The best change management software solutions will allow any administrator to complete each of these tasks from within the tool itself, and IdeaScale offers the highest level of accessibility and security so that the barriers to participation are low, but the protection of intellectual property is high.
Change management platforms like IdeaScale lead to solutions for long-standing problems. It is a particularly valued addition to a company's product development strategy. The platform is a powerful tool for managing new ideas, and also for communicating and networking as those ideas evolve into new valuable offerings.
The features included in the IdeaScale tool cover a range of specialties, including crowdsourcing, project management, and decision matrix functionalities. No other innovation management platform that works in the change management space has the comprehensive end-to-end functionality that IdeaScale has built that allows for collaboration and privacy at every stage. IdeaScale also works to match every organization's unique innovation by customizing the solution, its look and feel, and workflow to the process that best works for an existing innovation department.
How do Different Industries Use IdeaScale Change Management Software?
IdeaScale is flexible enough to be used by a wide range of industries. Software company Citrix, for example, has a company mandate to gather ideas from internal and external parties as part of their innovation strategy. IdeaScale is their platform of choice for driving innovation management. In 2013, the University of Calgary turned to IdeaScale to power crowdsourcing of ideas for improving processes to save millions of dollars in the face of budget cuts. The city of Atlanta used IdeaScale to power change that reduced waste, saved money, and cut bureaucratic "red tape."
How Can You Get Started with the IdeaScale Change Management Platform?
The fastest way to get started using IdeaScale to power your change management initiative is to request a demo today!
Assessment Tool
With the assessment tool, not only can community members vote ideas and comments up and down, but they can also evaluate that content across a number of different criteria
Advanced Reporting and Analytics
The IdeaScale reporting dashboard tracks all-up and detailed information, including users, ideas, comments, and votes over time.
Workflow
Administrators can set automatic vote or comment thresholds to trigger notifications to members or route ideas to the next lifecycle stage.